It's time to get into a scarier mood today with today's new battle map.
DOWNLOAD HERE
PATREON TIER 1 CONTENT
PATREON TIER 2 CONTENT
FREE VERSION
This time I went for a darker atmosphere since Halloween is fast approaching and I'm sure a lot of you are planning your spooky one-shots for this year.
This swamp area will come in handy when you're sending your players across the wetlands of the kingdom to slay a powerful witch or exorcise an evil spirit that's terrorizing the local village.
The water isn't very deep, but it could be contaminated and give the party members horrible feverish dreams should any of them drink it, perhaps hinting to the source of evil in the area. But beware, the side effects could be fatal.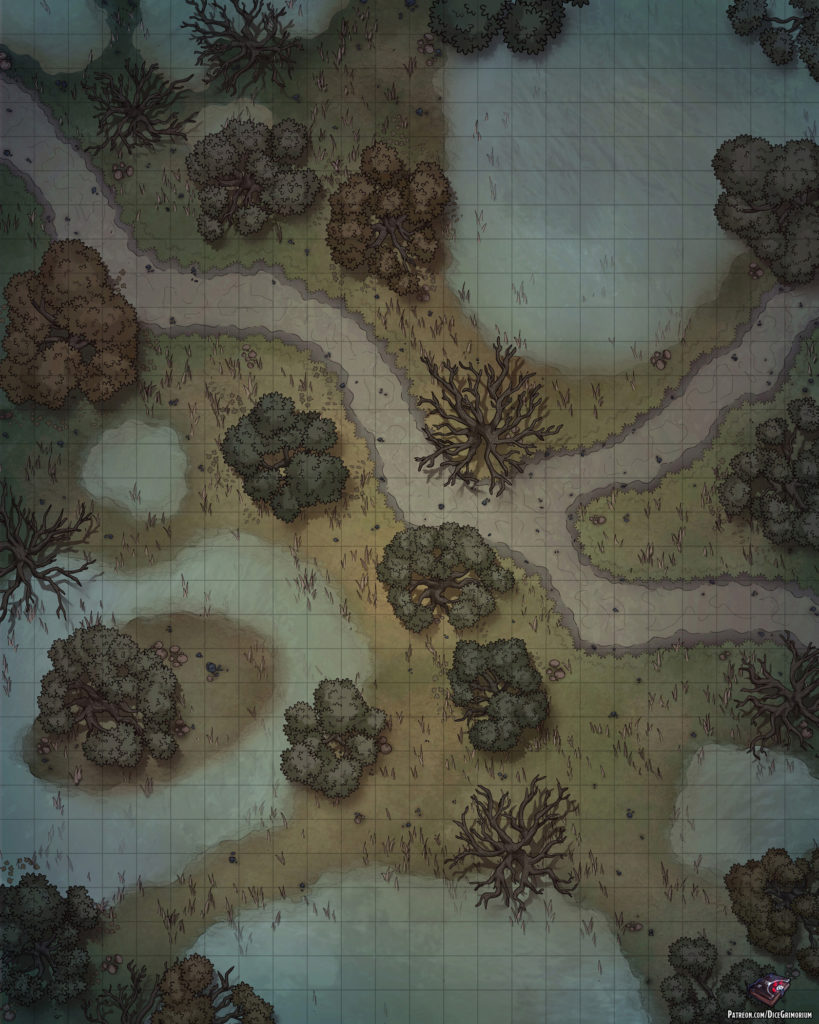 In addition to this free version if you pledge to my Patreon you can get more awesome content such as:
Patreon Tier 1 Content
Access to all previously released maps
High resolution maps
Roll20 sized maps
Grid versions
Gridless versions
Several prop variants
Night variant
Patreon Tier 2 Content
Everything in Tier 1
Sunset variant
Alternate color palettes
Line variant
Map tokens
PSD
Good gaming!