Today I have a new forest battle map for you all. There's the foliage where the group or their enemies can use for preparing an ambush, but most importantly there's an elevated area in the middle.
DOWNLOAD HERE
PATREON TIER 1 CONTENT
PATREON TIER 2 CONTENT
FREE VERSION
This area is of high strategic value. In addition to granting the height advantage to whoever is up here, there's plenty of boulders to use as cover.
I'd recommend placing the enemies there and your players on the top edges of the map at the start of the encounter if you're going for a challenging fight. This way you can force your players to think a little bit more instead of just rushing head on.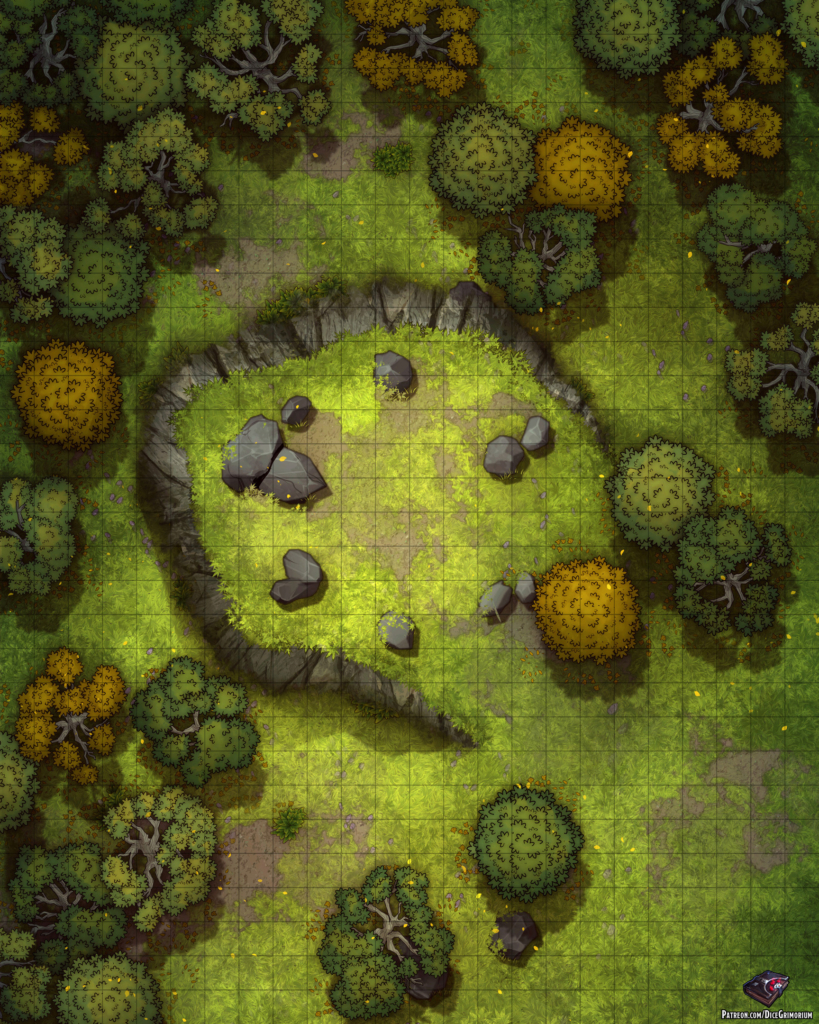 In addition to this free version if you pledge to my Patreon you can get more awesome content such as:
Patreon Tier 1 Content
Access to all previously released maps
High resolution maps
Roll20 sized maps
Grid versions
Gridless versions
Several prop variants
Night variant
Patreon Tier 2 Content
Everything in Tier 1
Sunset variant
Alternate color palettes
Line variant
Map tokens
PSD