On their travels, the heroes come across a great waterfall in the forest. Tired from walking so much, they decide to rest a bit and wash themselves before going forward once more.
PATREON TIER 1 CONTENT
PATREON TIER 2 CONTENT
FREE VERSION
Some of the adventurers make use of this downtime to sharpen their weapons, others to have a quick nap, while others take to memorizing new spells just in case dangerous enemies lie ahead.
And it's a good thing too, for beyond the waterfall come creatures from the depths, ready to take the heroes as prizes to their aquatic realm beyond.
Will the party be able to fend off their assailants?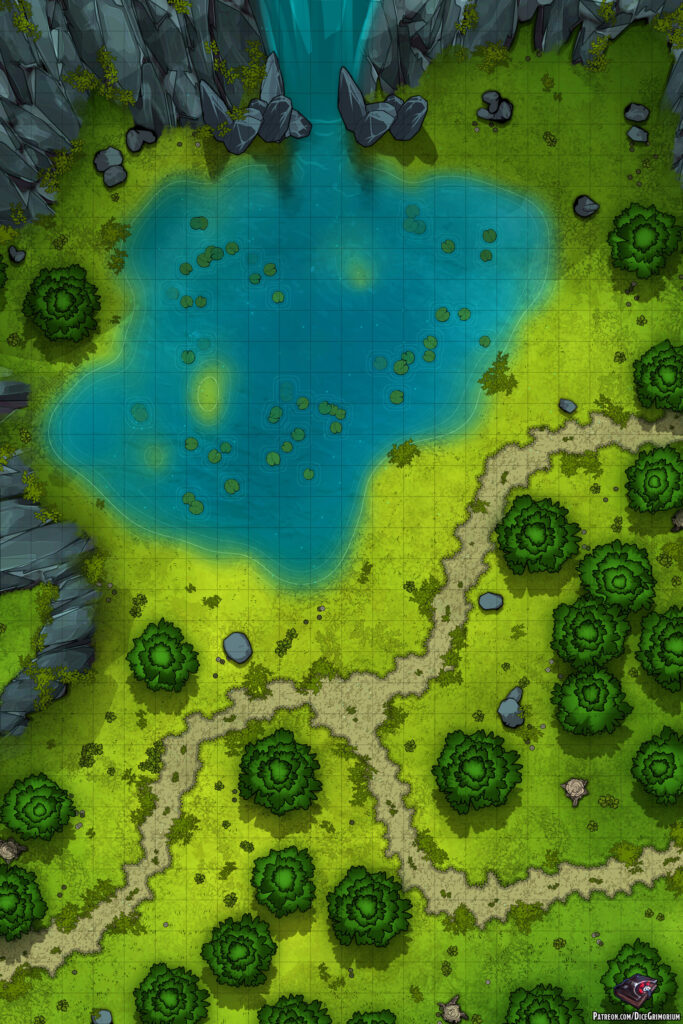 In addition to this free version if you pledge to my Patreon you can get more awesome content such as:
Patreon Tier 1 Content
Access to all previously released maps
High resolution maps
Roll20 sized maps
Grid versions
Gridless versions
Several prop variants
Night variants
Patreon Tier 2 Content
Everything in Tier 1
Sunset variants
Alternate color palettes
Line variant
Map tokens
PSD
Good Gaming!