On this snowy path your players will have to be extra careful with their positioning, for an enemy force could easily overwhelm them.
DOWNLOAD HERE
PATREON TIER 1 CONTENT
PATREON TIER 2 CONTENT
FREE VERSION
The makeshift wooden bridge near the bottom could make for a prime spot to get the advantage in battle, but the rocky environment can also help to stay out of sight.
There's a clear path that leads to the next beacon of civilization, but the group could easily take the road(s) less traveled towards their next adventure!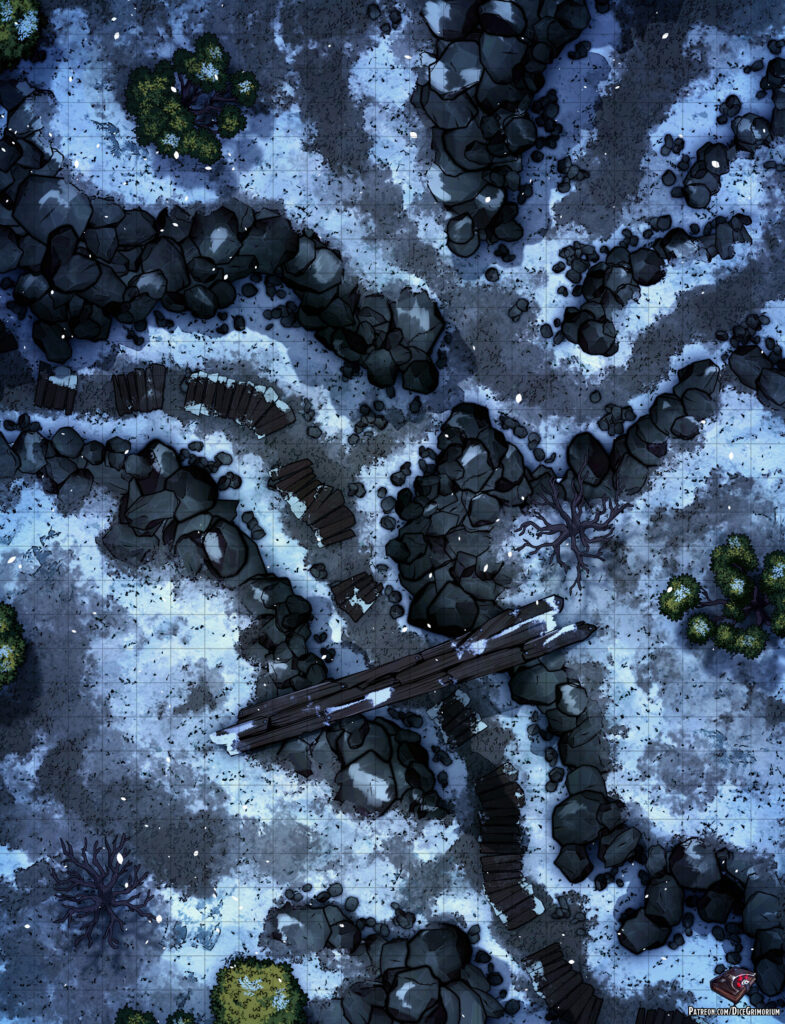 In addition to this free version if you pledge to my Patreon you can get more awesome content such as:
Patreon Tier 1 Content
Access to all previously released maps
High resolution maps
Roll20 sized maps
Grid versions
Gridless versions
Several prop variants
Night variant
Patreon Tier 2 Content
Everything in Tier 1
Sunset variant
Alternate color palettes
Line variant
Map tokens
PSD