There's a mine located in the middle of the desert sun where a forbidden ore is mined to create powerful, albeit cursed, weapons. Looking to destroy such creations (or trying to procure some for themselves) the party of heroes sets course to the underground.
PATREON TIER 1 CONTENT
PATREON TIER 2 CONTENT
FREE VERSION
The adventurers are following the tracks towards the mine when they come across a section full of dangerous cliffs. Surely enough the tracks that lead to the mine will be guarded and being the experienced adventurers that they are, they prepare themselves for battle.
In the blink of an eye they are attacked from all directions, but their weapons are ready to clash with the enemy until only our brave heroes are victorious.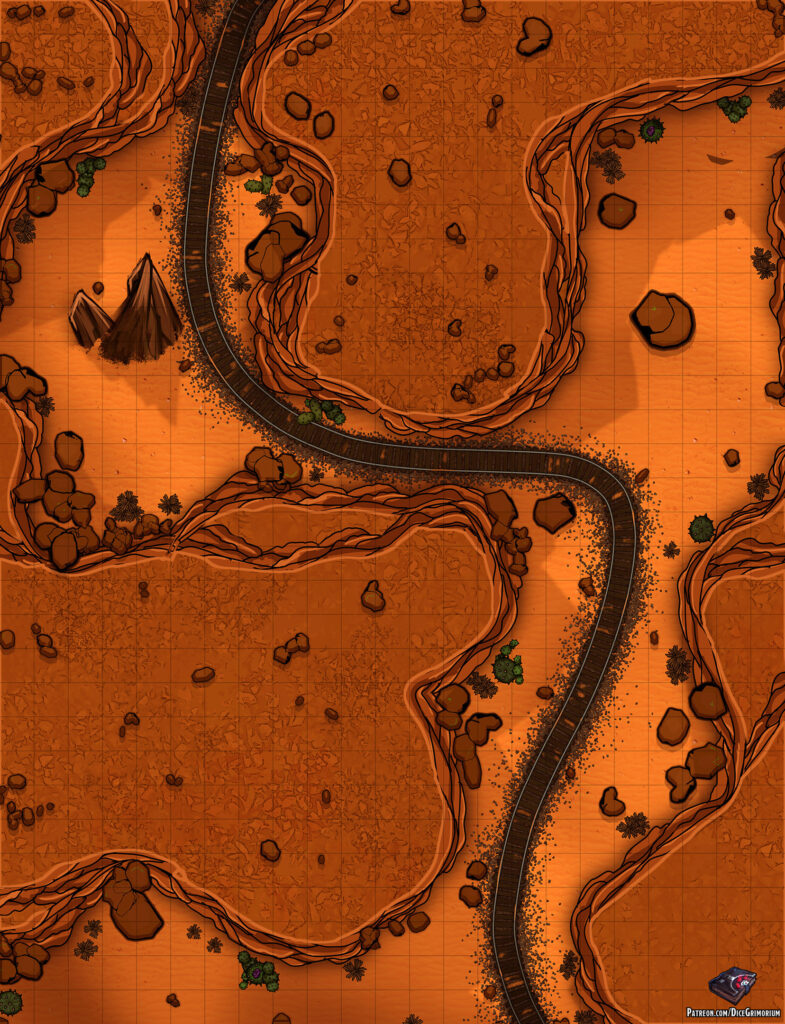 In addition to this free version if you pledge to my Patreon you can get more awesome content such as:
Patreon Tier 1 Content
Access to all previously released maps
High resolution maps
Roll20 sized maps
Grid versions
Gridless versions
Several prop variants
Night variants
Patreon Tier 2 Content
Everything in Tier 1
Sunset variants
Alternate color palettes
Line variant
Map tokens
PSD
Good Gaming!