There's a community of people from all over the Known World who have made their home in an ancient underground fortress.
The fortress lay abandoned for centuries until it was found by some lucky explorers years ago. As time went on, the explorers decided to settle there, and invited trusted people they knew to help them clear out the ruins and make this place fit to live in.
PATREON TIER 1 CONTENT
PATREON TIER 2 CONTENT
FREE VERSION
Now it's a thriving underground community that even has its own market square. Here, the adventurers can find gear that they can't get anywhere else, for it is said that there's powerful artifacts and materials still being found.
But is it really safe here? Or will something wicked come from the depths of the earth?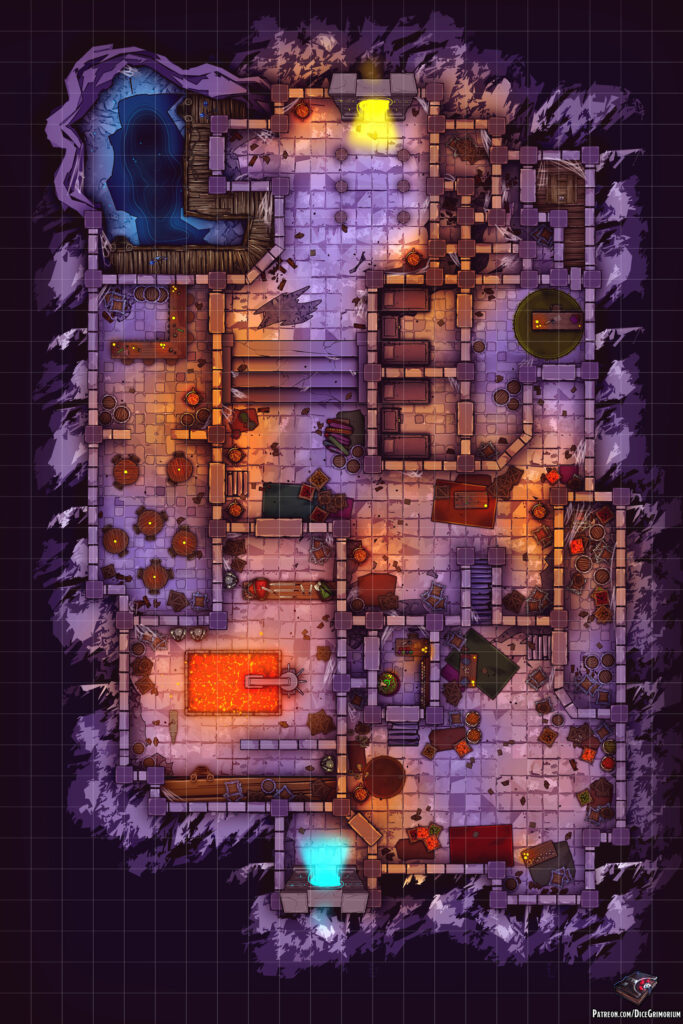 In addition to this free version if you pledge to my Patreon you can get more awesome content such as:
Patreon Tier 1 Content
Access to all previously released maps
High resolution maps
Roll20 sized maps
Grid versions
Gridless versions
Several prop variants
Night variants
Patreon Tier 2 Content
Everything in Tier 1
Sunset variants
Alternate color palettes
Line variant
Map tokens
PSD
Good Gaming!