Long ago, in an era long lost, several labyrinths stood across the land. They celebrated an old and powerful God, who in ages past commanded the devotion of entire nations. Now, the God is all but forgotten, and his places of worship have fallen prey to the decay of time. His church a fringe religion at the best of times, a despised cult at worst.
DOWNLOAD HERE
PATREON TIER 1 CONTENT
PATREON TIER 2 CONTENT
FREE VERSION
This is one of the labyrinths, now ruined and overrun by the plant life of the land. In the center, an ancient statue still stands, almost intact. And this statue, still a conduit to the old God, could speak to those who the Deity deems worthy.
Will the adventurers try to gain the God's favor and gain his boon? Or will they try to desecrate this once (un)holy site?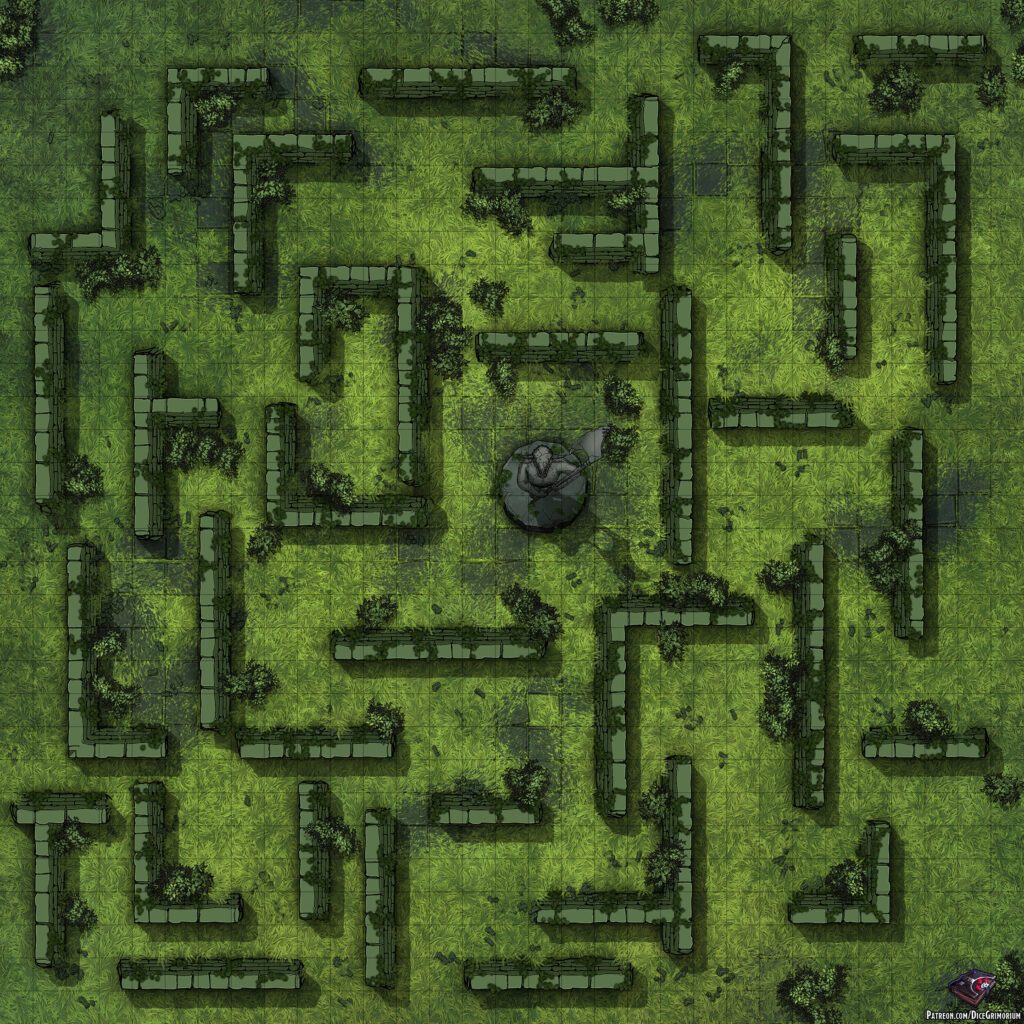 In addition to this free version if you pledge to my Patreon you can get more awesome content such as:
Patreon Tier 1 Content
Access to all previously released maps
High resolution maps
Roll20 sized maps
Grid versions
Gridless versions
Several prop variants
Night variants
Patreon Tier 2 Content
Everything in Tier 1
Sunset variants
Alternate color palettes
Line variant
Map tokens
PSD
Good Gaming!