The party has gotten wind of strange happenings in a run-down building close to the edge of the city. This derelict building has seen better days, yet it now seems to have some new inhabitants.
DOWNLOAD HERE
PATREON TIER 1 CONTENT
PATREON TIER 2 CONTENT
FREE VERSION
While it could be just some homeless people trying to have a roof above their heads, some townsfolk have reason to believe that whoever is now living there aren't particularly good folk.
Now the adventurers will try to find the truth about what is going on inside, but will they be able to tell the tale?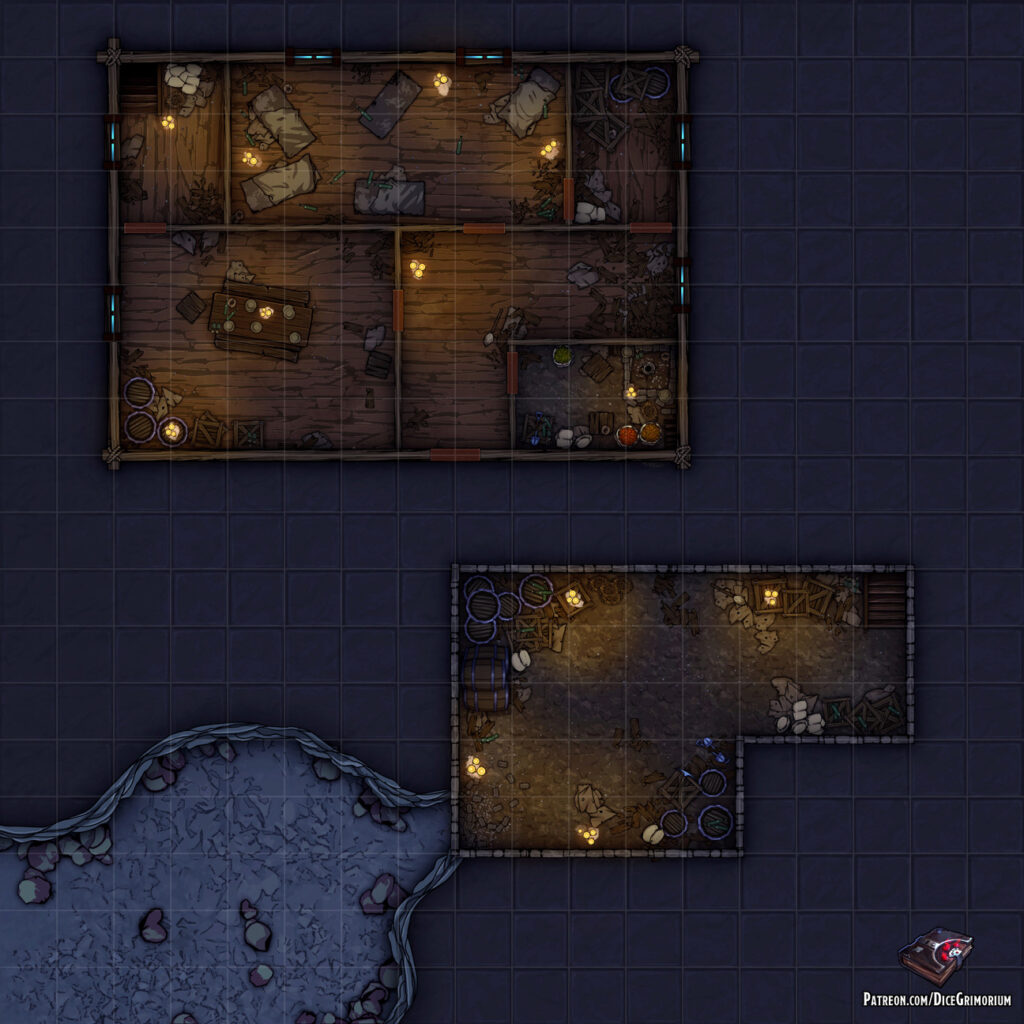 In addition to this free version if you pledge to my Patreon you can get more awesome content such as:
Patreon Tier 1 Content
Access to all previously released maps
High resolution maps
Roll20 sized maps
Grid versions
Gridless versions
Several prop variants
Night variants
Patreon Tier 2 Content
Everything in Tier 1
Sunset variants
Alternate color palettes
Line variant
Map tokens
PSD
Good Gaming!