The adventurers have entered the frozen woods. While it might look like a beautiful, enchanting view, the dangers here present will surely pose a challenge to the mighty party of adventurers.
PATREON TIER 1 CONTENT
PATREON TIER 2 CONTENT
FREE VERSION
The icy leaves dangerously fall down, cutting the unsuspecting heroes while they're below. Frozen bridges aid them with crossing from one side to the other, just until it decides to break.
The freezing cold waters of the river aren't really welcoming either, and are sure to damage most creatures not used to its temperature.
Can the heroes survive these new challenges?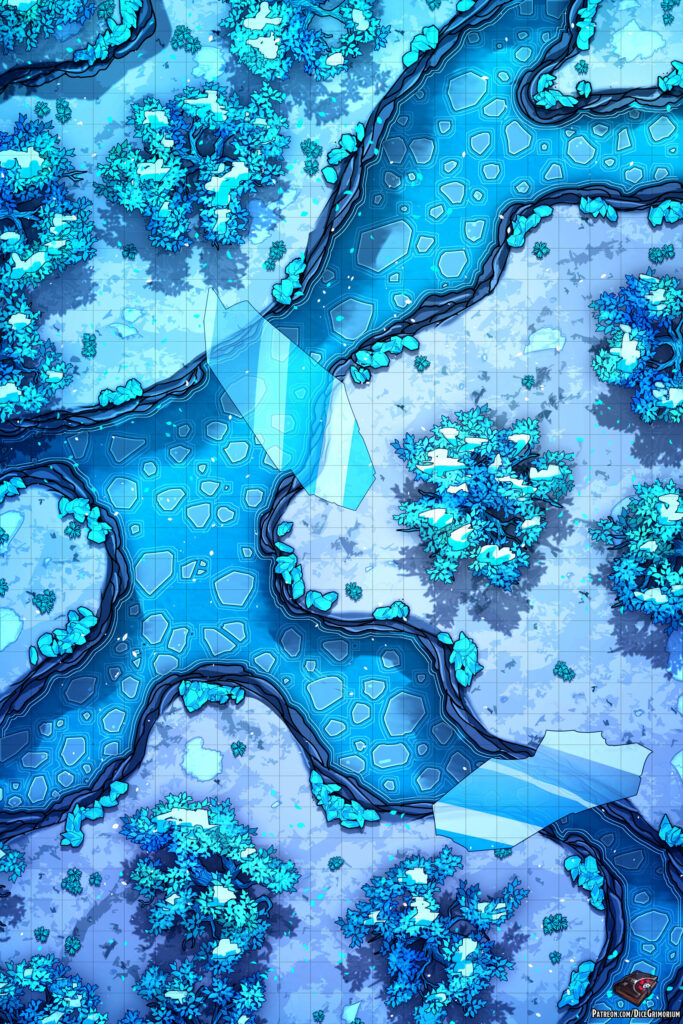 In addition to this free version if you pledge to my Patreon you can get more awesome content such as:
Patreon Tier 1 Content
Access to all previously released maps
High resolution maps
Roll20 sized maps
Grid versions
Gridless versions
Several prop variants
Night variants
Patreon Tier 2 Content
Everything in Tier 1
Sunset variants
Alternate color palettes
Line variant
Map tokens
PSD
Good Gaming!