The mountainous areas of the kingdom are beautiful landscapes where one can explore the majestic creatures that live there.
PATREON TIER 1 CONTENT
PATREON TIER 2 CONTENT
FREE VERSION
But lately the local fauna has been fleeing for some unknown reason. The clever druid in the party has taken notice of the missing species and has decided to investigate further.
But what will the party discover? What sort of reason could there be for these uncanny disappearances?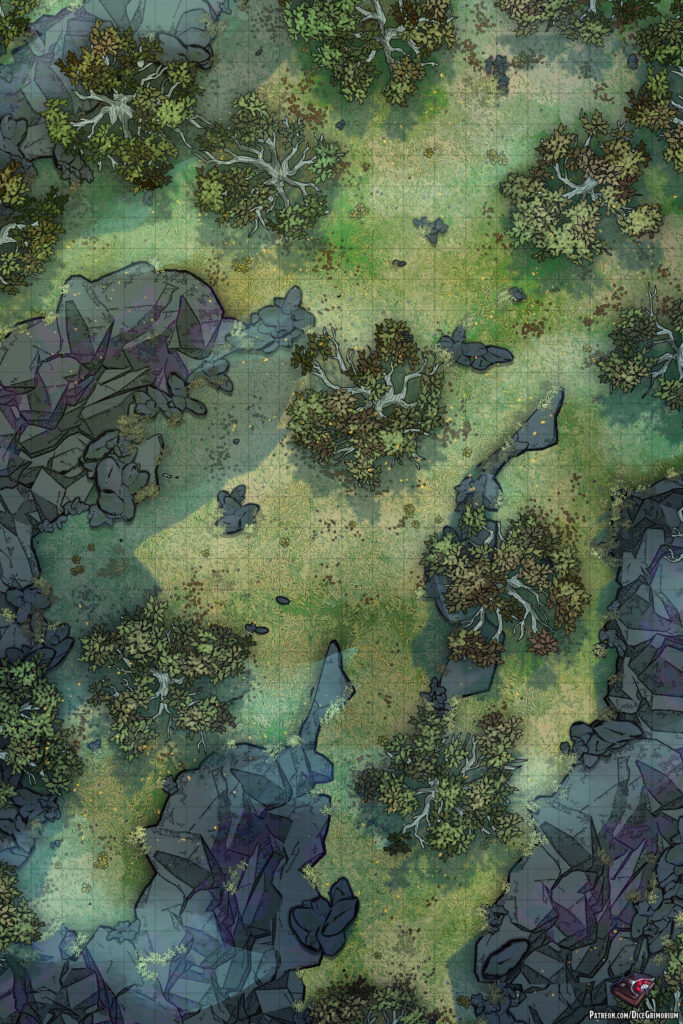 In addition to this free version if you pledge to my Patreon you can get more awesome content such as:
Patreon Tier 1 Content
Access to all previously released maps
High resolution maps
Roll20 sized maps
Grid versions
Gridless versions
Several prop variants
Night variants
Patreon Tier 2 Content
Everything in Tier 1
Sunset variants
Alternate color palettes
Line variant
Map tokens
PSD
Good Gaming!