Halloween is upon us once again and what better way to celebrate than with a new spooky battle map?
After taking pity on the villagers, the party has accepted to solve their witchy problems. They wander through the woods for a while and then the group discovers a big wooden cabin.
DOWNLOAD HERE
PATREON TIER 1 CONTENT
PATREON TIER 2 CONTENT
FREE VERSION
It would seem life has been quite prosperous for this particular witch of the wilds, for the cabin is big enough to have a bedroom, a study, more than a couple storage spaces and a living room big enough to have an eldritch ritual quite comfortably.
Some might think the cabin itself might be a spell of some kind, but who can tell for sure? If that were the case then the owner would have to be quite powerful I reckon.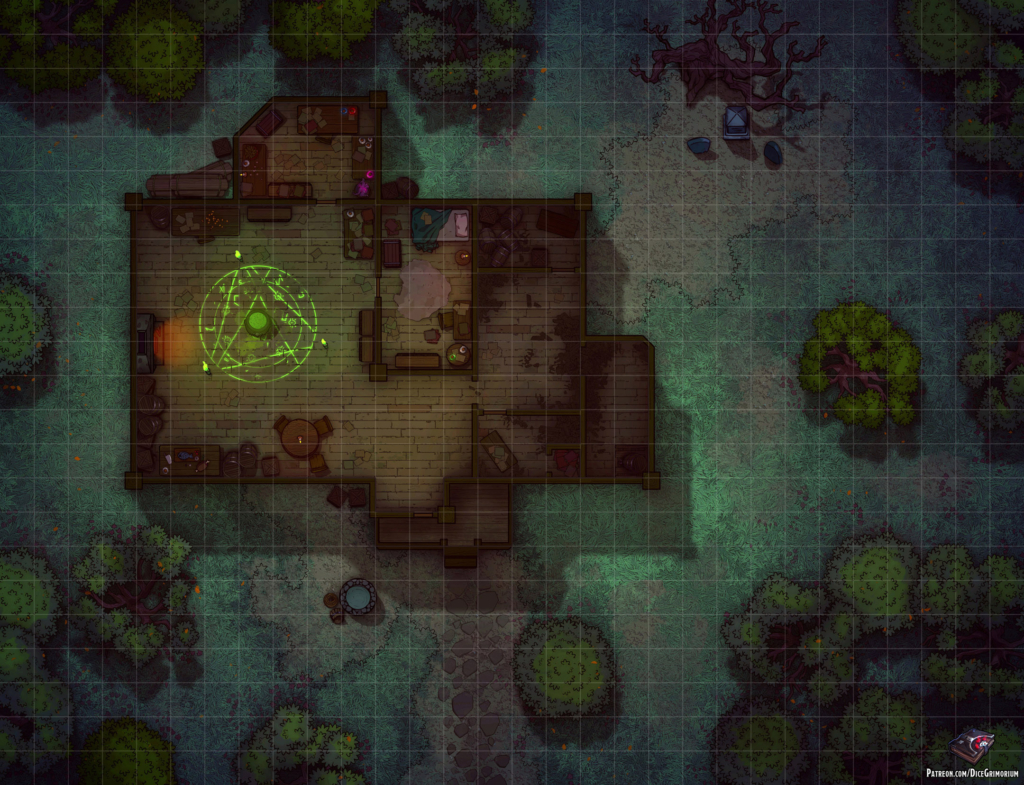 In addition to this free version if you pledge to my Patreon you can get more awesome content such as:
Patreon Tier 1 Content
Access to all previously released maps
High resolution maps
Roll20 sized maps
Grid versions
Gridless versions
Several prop variants
Night variant
Patreon Tier 2 Content
Everything in Tier 1
Sunset variant
Alternate color palettes
Line variant
Map tokens
PSD