Mischievous spirits have taken hold of the nearby graveyard. Filled with seasonal joy they have started to bring the spirit of Halloween to their own graves.
DOWNLOAD HERE
PATREON TIER 1 CONTENT
PATREON TIER 2 CONTENT
FREE VERSION
The party has been invited as well, and they decide to have a fun time with the friendly ghosts that they have helped in past adventures.
But there are grudging spirits dwelling there too. And they are more than ready to crash the party. Will the party be able to make those angry spirits join the festivities before they destroy everything in their wake?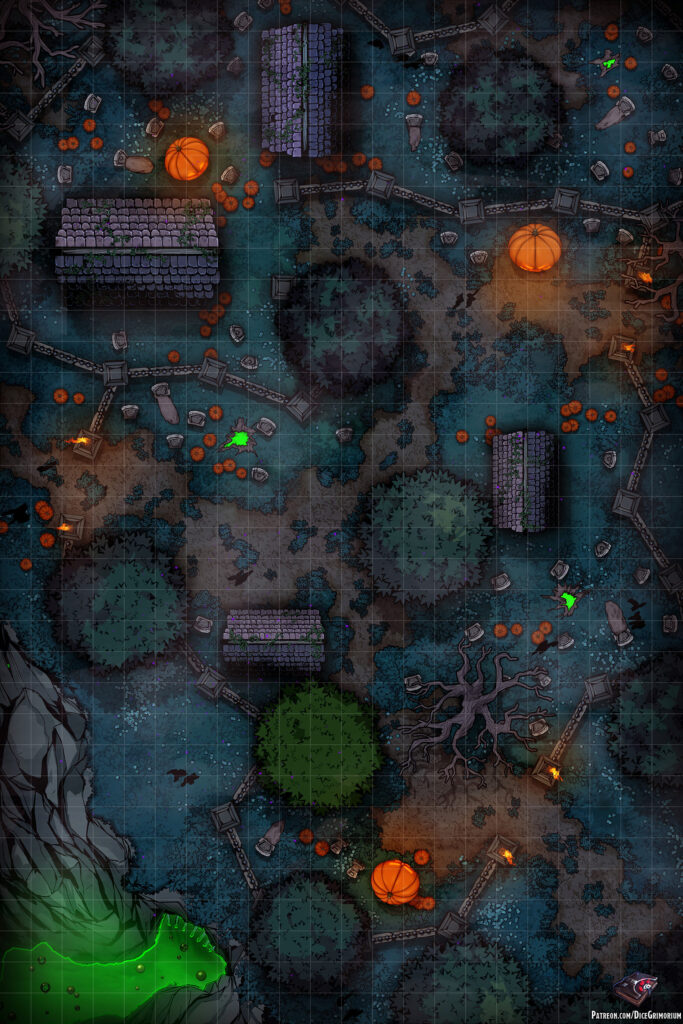 In addition to this free version if you pledge to my Patreon you can get more awesome content such as:
Patreon Tier 1 Content
Access to all previously released maps
High resolution maps
Roll20 sized maps
Grid versions
Gridless versions
Several prop variants
Night variants
Patreon Tier 2 Content
Everything in Tier 1
Sunset variants
Alternate color palettes
Line variant
Map tokens
PSD
Good Gaming!