The woods are seldom a safe place, as this battle map shows. It seems some poor fellow has had their wagon attacked by bandits and it's up to the party of adventurers to defeat the evil-doers and return the stolen goods.
DOWNLOAD HERE
PATREON TIER 1 CONTENT
PATREON TIER 2 CONTENT
FREE VERSION
Or that's how it should go, but the rogue really really needs that shiny golden necklace you see. What's a lousy stolen necklace compared to all the crimes the party has committed over the course of this campaign anyway? Just another one to add to the list.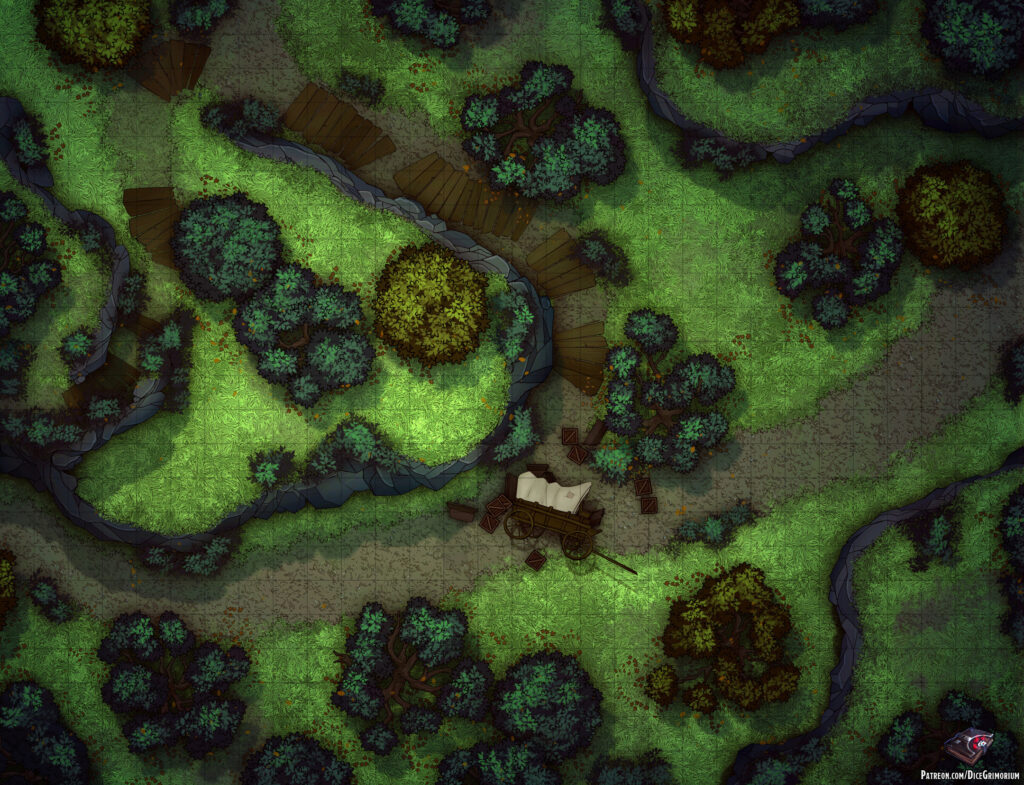 In addition to this free version if you pledge to my Patreon you can get more awesome content such as:
Patreon Tier 1 Content
Access to all previously released maps
High resolution maps
Roll20 sized maps
Grid versions
Gridless versions
Several prop variants
Night variant
Patreon Tier 2 Content
Everything in Tier 1
Sunset variant
Alternate color palettes
Line variant
Map tokens
PSD