On this new snowy battle map I went for a calm lakeside view vibe. The map itself presents a few strategic opportunities that the party or their enemies can use in combat.
DOWNLOAD HERE
PATREON TIER 1 CONTENT
PATREON TIER 2 CONTENT
FREE VERSION
The tree-covered areas are perfect for setting up ambushes, hiding and taking cover, while the high ground speaks for itself on it's advantageous properties.
If you so wish, the lake could provide an additional way to damage or impair creatures, given the cold temperature of the environment.
And if you're partial to treating snow as difficult terrain, then the only way to avoid the negative effects would be to move around on the stone path. That leaves risking an ambush coming from the forested area on the top part of the map, or being at height disadvantage if moving through the bottom part.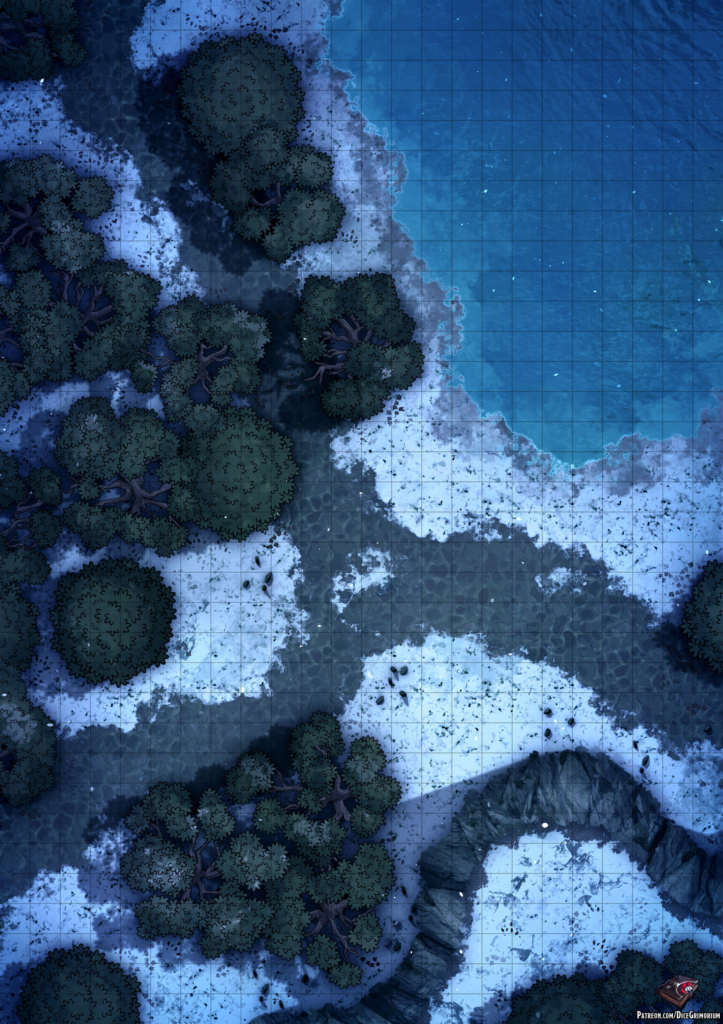 In addition to this free version if you pledge to my Patreon you can get more awesome content such as:
Patreon Tier 1 Content
Access to all previously released maps
High resolution maps
Roll20 sized maps
Grid versions
Gridless versions
Several prop variants
Night variant
Patreon Tier 2 Content
Everything in Tier 1
Sunset variant
Alternate color palettes
Line variant
Map tokens
PSD