It's now my favorite season over here, and I wanted to share with you my autumnal cheer with this new battle map.
DOWNLOAD HERE
PATREON TIER 1 CONTENT
PATREON TIER 2 CONTENT
FREE VERSION
This one is a very relaxing landscape with a small lake where the local monsters gather to dance for their magic rituals. Where the trees provide ample cover opportunities and where the top of the cliffs provide good vantage points for adventurers and their enemies alike.
There's also a small passage in the bottom of the map, great for when you want to lead the party into a more mountainous area.
I hope to draw more autumn maps like this one in the future since I love the way forests look in this season.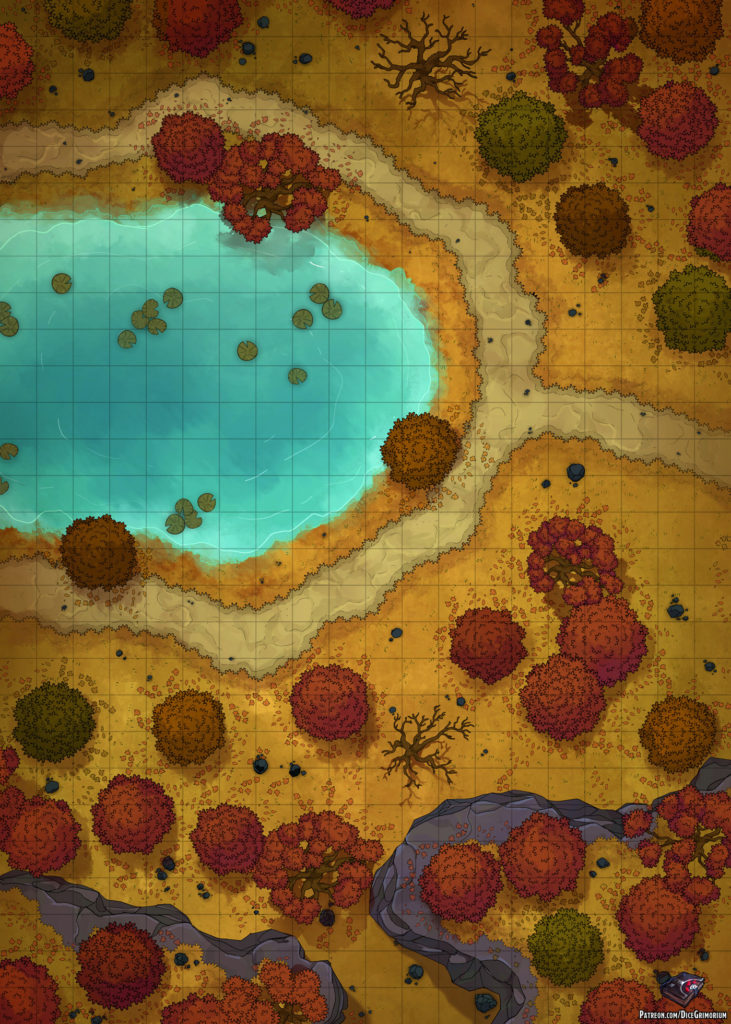 In addition to this free version if you pledge to my Patreon you can get more awesome content such as:
Patreon Tier 1 Content
Access to all previously released maps
High resolution maps
Roll20 sized maps
Grid versions
Gridless versions
Several prop variants
Night variant
Patreon Tier 2 Content
Everything in Tier 1
Sunset variant
Alternate color palettes
Line variant
Map tokens
PSD
Good gaming!