The dark swamp beckons the adventurers onward. Full of dangers and mysteries, the party bravely ventures into the murky waters.
Strange noises can be heard all around, almost as if they're coming from everywhere all at once. A dark chant fills the head of our heroes. Perhaps an incantation to gain the favor of a foul creature, thinks the cleric.
PATREON TIER 1 CONTENT
PATREON TIER 2 CONTENT
FREE VERSION
They follow the chant, leading them to a cave very deep into the swamp. They prepare to go inside, but a slew of necromancers takes them by surprise.
Will they survive the attack? And what will they find inside the foul cave?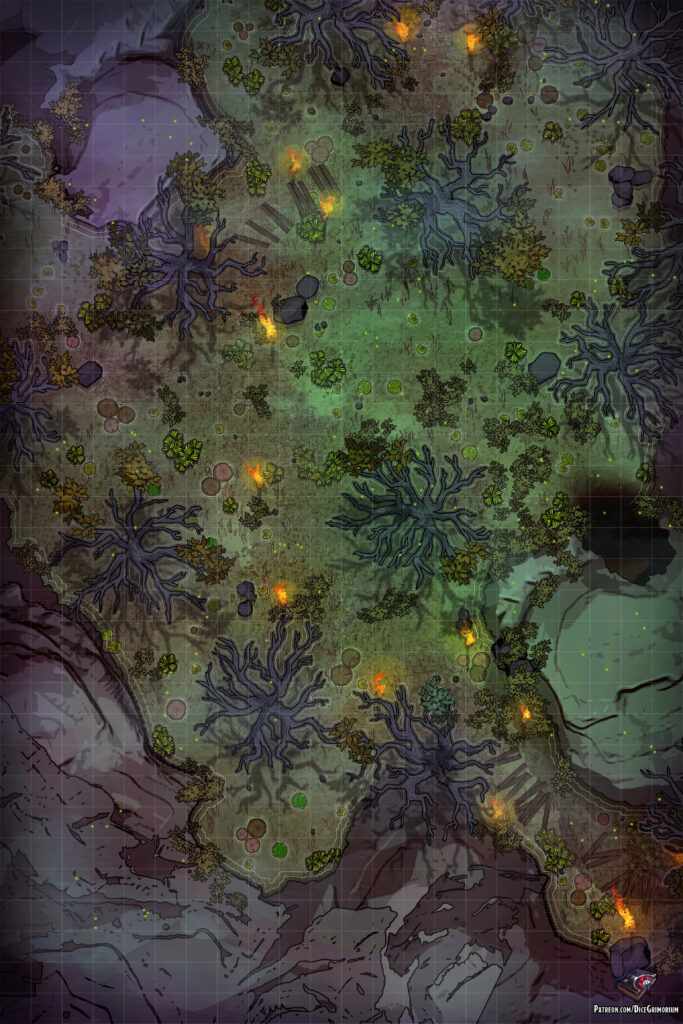 In addition to this free version if you pledge to my Patreon you can get more awesome content such as:
Patreon Tier 1 Content
Access to all previously released maps
High resolution maps
Roll20 sized maps
Grid versions
Gridless versions
Several prop variants
Night variants
Patreon Tier 2 Content
Everything in Tier 1
Sunset variants
Alternate color palettes
Line variant
Map tokens
PSD
Good Gaming!