Adventurers are often found traveling in the lush forests of the world. In these dangerous times, should you find yourself taking a stroll through the woodland, rest assured you'll find a party of heroes or two just wandering around.
DOWNLOAD HERE
PATREON TIER 1 CONTENT
PATREON TIER 2 CONTENT
FREE VERSION
Probably with a goal in mind, or just trying their luck exploring, these highly dangerous individuals are best avoided. For some of them, even though they initially have good intentions, end up burning and killing everything in sight for no apparent reason.
Still, you can take a chance and approach them with your problem. Who knows, maybe you're one of the lucky few that encounters a party that can take care of your dilemma without any hassle.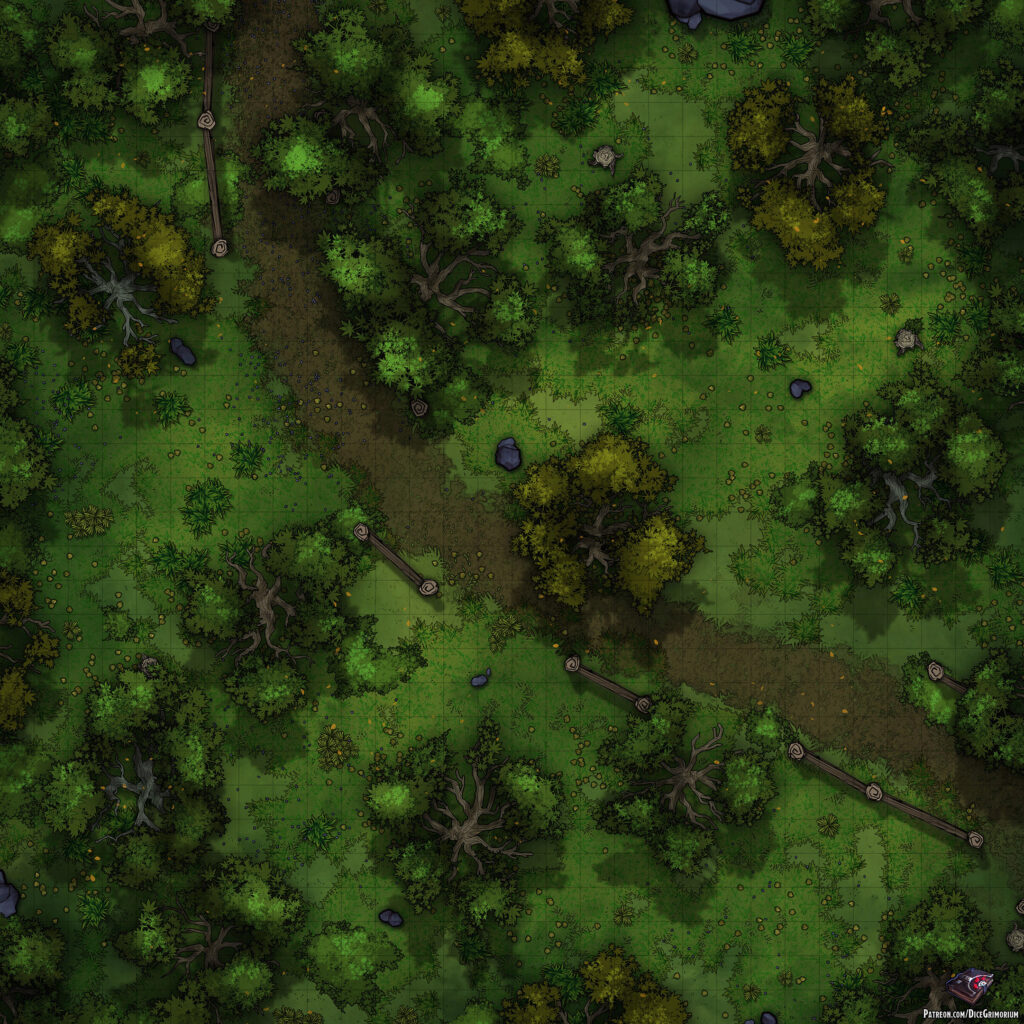 In addition to this free version if you pledge to my Patreon you can get more awesome content such as:
Patreon Tier 1 Content
Access to all previously released maps
High resolution maps
Roll20 sized maps
Grid versions
Gridless versions
Several prop variants
Night variants
Patreon Tier 2 Content
Everything in Tier 1
Sunset variants
Alternate color palettes
Line variant
Map tokens
PSD
Good Gaming!