Our tired heroes have traveled far and wide, through endless perils time and time again. They're now close to their destination. Close to the lair of the foul beast that has wreaked havoc for decades.
DOWNLOAD HERE
PATREON TIER 1 CONTENT
PATREON TIER 2 CONTENT
FREE VERSION
Small outposts have been installed in these barren lands from time to time, though not many last. Quick fortifications are made, but they soon fall to the fel beasts that roam about.
Even the land itself seems to be tearing open, as if in a cry for help. Will the party answer that call?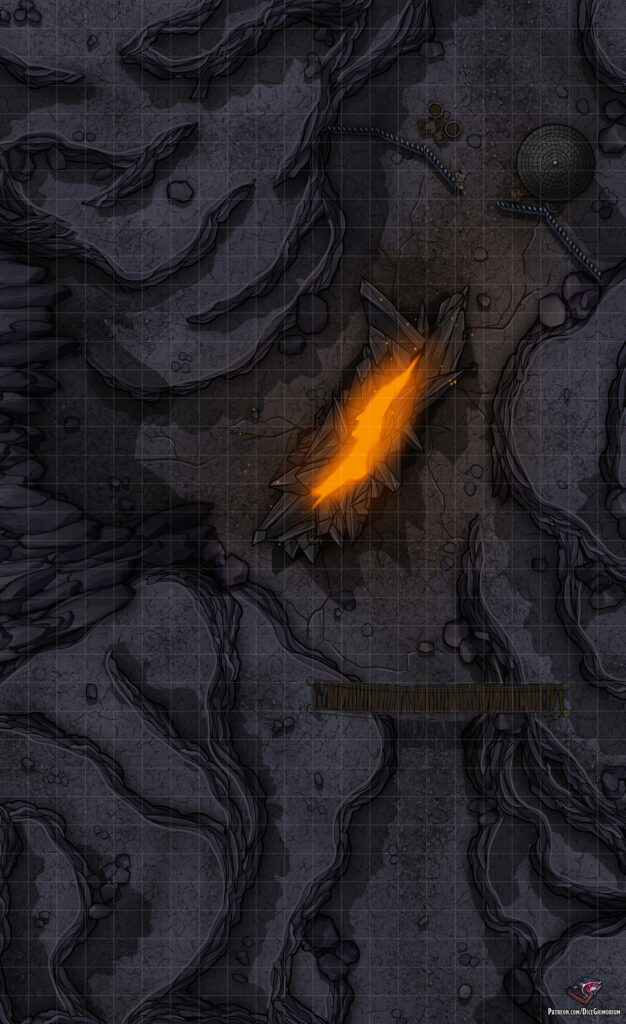 In addition to this free version if you pledge to my Patreon you can get more awesome content such as:
Patreon Tier 1 Content
Access to all previously released maps
High resolution maps
Roll20 sized maps
Grid versions
Gridless versions
Several prop variants
Night variants
Patreon Tier 2 Content
Everything in Tier 1
Sunset variants
Alternate color palettes
Line variant
Map tokens
PSD
Good Gaming!