Braving the wild ocean waters, our heroes have found their way into the hidden cave where an old treasure is said to be.
DOWNLOAD HERE
PATREON TIER 1 CONTENT
PATREON TIER 2 CONTENT
FREE VERSION
Well, the old tales were right. And loads of treasure await them in this flooded cavern. But the tales also warn of a powerful curse that will doom whoever dares to lay their fingers on the precious gold.
Will the adventurers risk their lives for a wealthy life?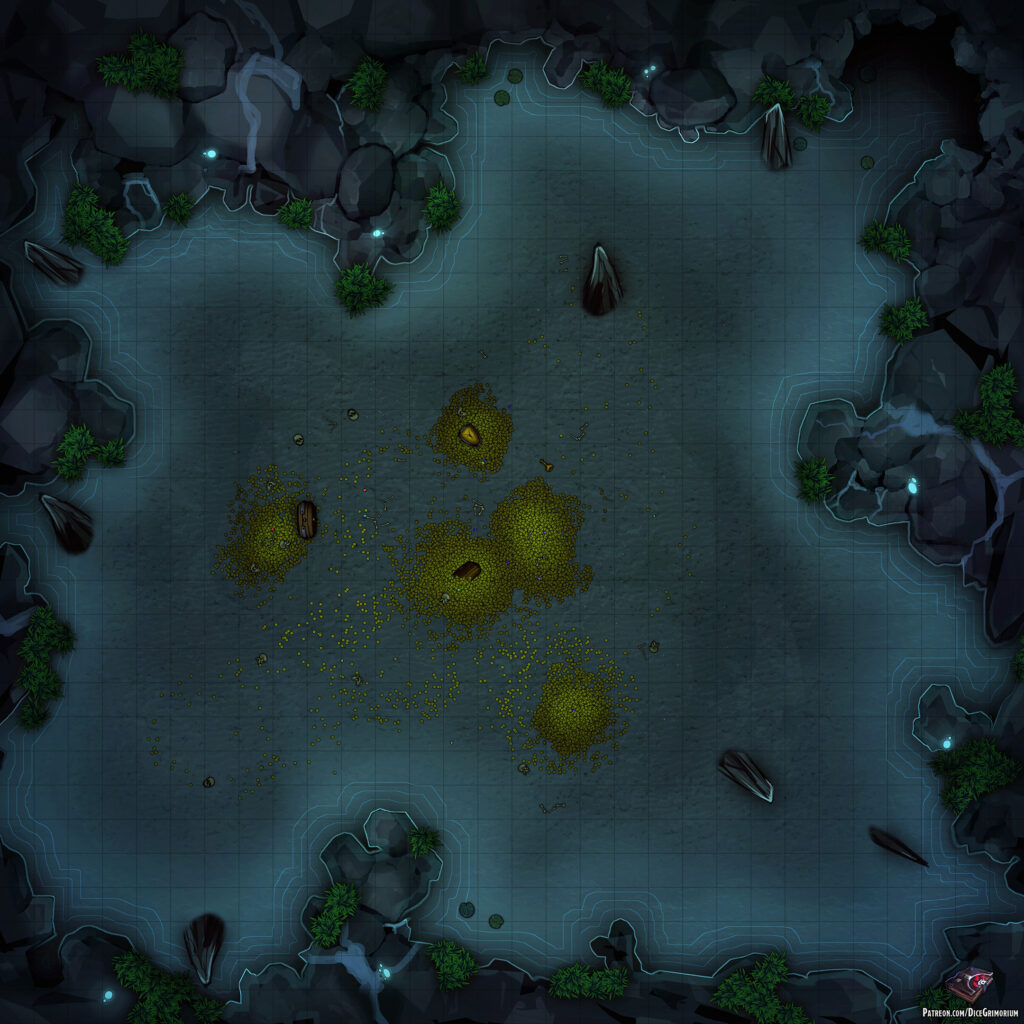 In addition to this free version if you pledge to my Patreon you can get more awesome content such as:
Patreon Tier 1 Content
Access to all previously released maps
High resolution maps
Roll20 sized maps
Grid versions
Gridless versions
Several prop variants
Night variants
Patreon Tier 2 Content
Everything in Tier 1
Sunset variants
Alternate color palettes
Line variant
Map tokens
PSD
Good Gaming!