A lot of you guys seem to have liked the last three winter maps I've done so I have a brand new one to keep your winter map collection growing.
DOWNLOAD HERE
PATREON TIER 1 CONTENT
PATREON TIER 2 CONTENT
FREE VERSION
The environment this time is a snowy scene with a lake as it's main element. On the top left corner of the map you can find the ruins of what could be an old hut that has succumbed to the elements and the passing of time. Perhaps if your players dig through the snow around there they'll be able to find an elusive note or book detailing a mysterious dungeon with magical secrets sealed within.
Or if you prefer, you and your players can use the ruins just as cover for tonight's big encounter.
And don't forget to use the high ground on the top right to your advantage, since if you don't maybe your players will.
Lastly, be sure to place something hideous lurking beneath the dark waters of the lake. That, coupled with the bad weather will surely make for some tough times for the party.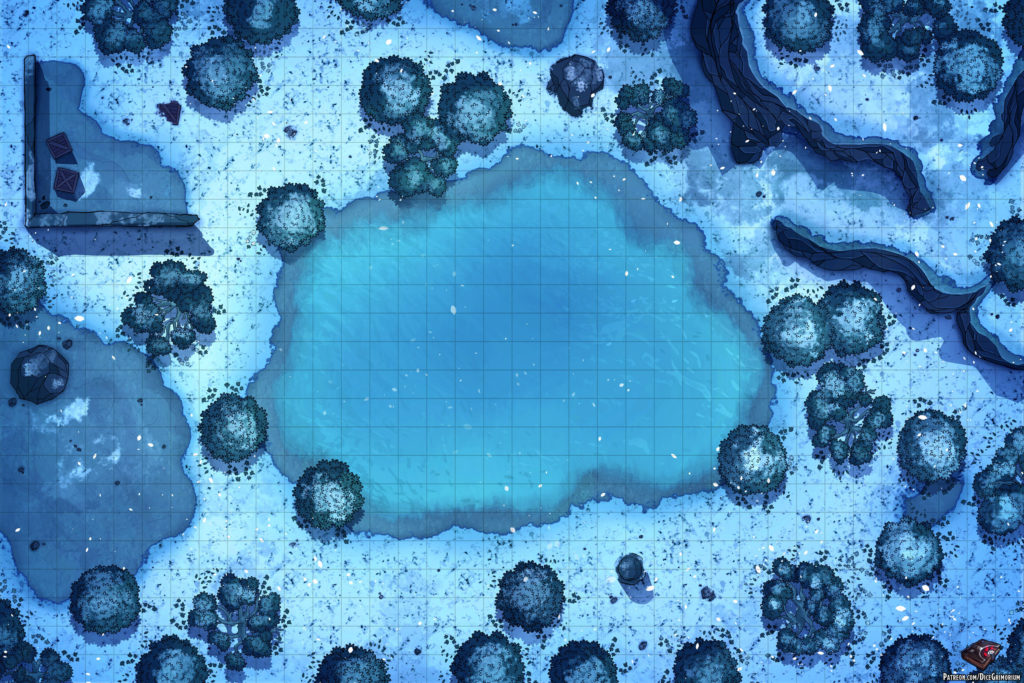 In addition to this free version if you pledge to my Patreon you can get more awesome content such as:
Patreon Tier 1 Content
Access to all previously released maps
High resolution maps
Roll20 sized maps
Grid versions
Gridless versions
Several prop variants
Night variant
Patreon Tier 2 Content
Everything in Tier 1
Sunset variant
Line variant
Map tokens
PSD
Good gaming!