The time to run is now, the heroes have fled the castle and now find themselves in the heart of the volcano once more.
The path now more dangerous than ever, they will find to be extremely careful or they will end up being a rather crispy snack for the monsters still trying to stop the adventuring party.
PATREON TIER 1 CONTENT
PATREON TIER 2 CONTENT
FREE VERSION
Fallen structures will help them traverse this rather hot terrain. But the most important thing for them is to keep their balance. And whatever they do, they'd better not fall down.
Can they successfully escape or will they end up being nothing more than food for the hot magma below?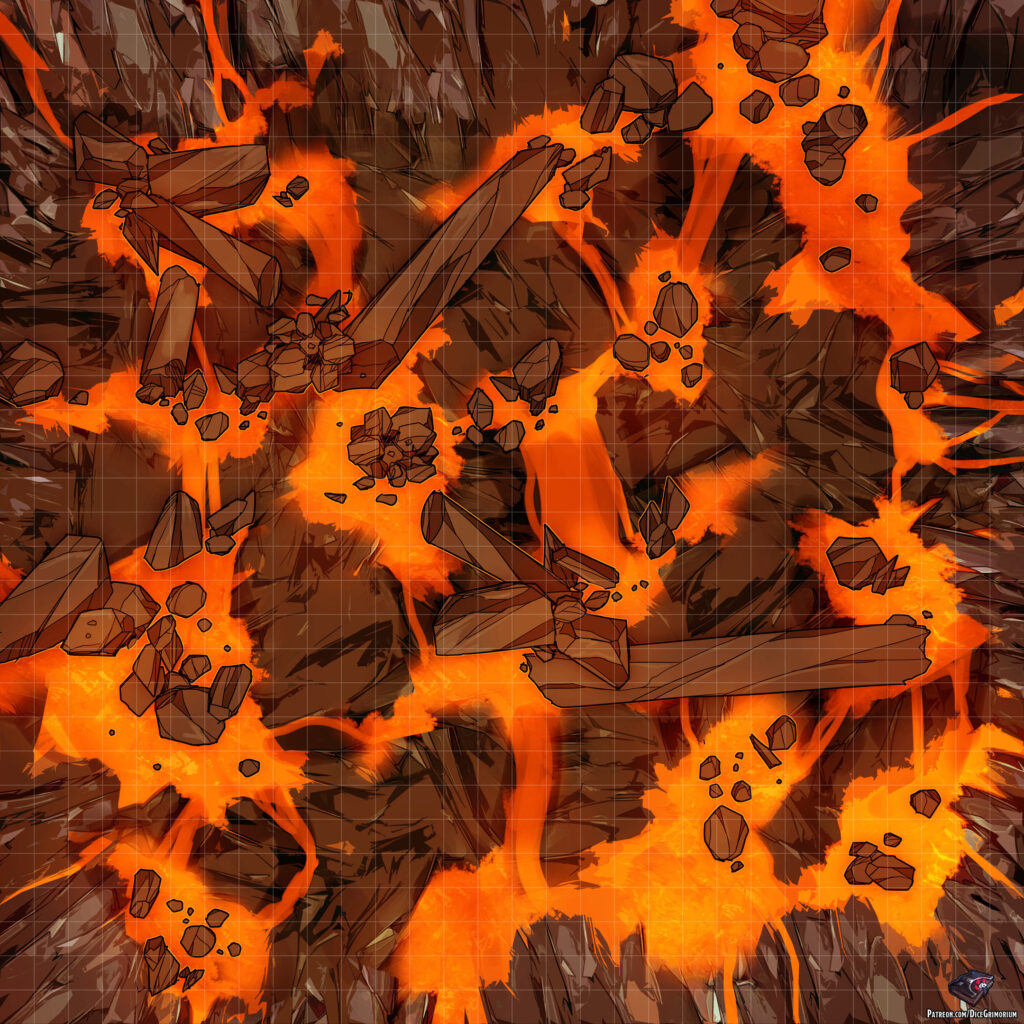 In addition to this free version if you pledge to my Patreon you can get more awesome content such as:
Patreon Tier 1 Content
Access to all previously released maps
High resolution maps
Roll20 sized maps
Grid versions
Gridless versions
Several prop variants
Night variants
Patreon Tier 2 Content
Everything in Tier 1
Sunset variants
Alternate color palettes
Line variant
Map tokens
PSD
Good Gaming!