Winter is cold and very hard on most villagers: if the harvest season was not good then difficult times come once the snow starts falling down from the sky.
What other choice is there, then, for those who are less fortunate? Consecutive years of bad crops sometimes push those people to seek better lands. Maybe lands were the Gods of the Multiverse have not abandoned their people.
PATREON TIER 1 CONTENT
PATREON TIER 2 CONTENT
FREE VERSION
So, it's of no surprise for seasoned adventurers to find many abandoned villages, long-time looted and destroyed by the elements.
Can they find something of use here, or will they only find trouble?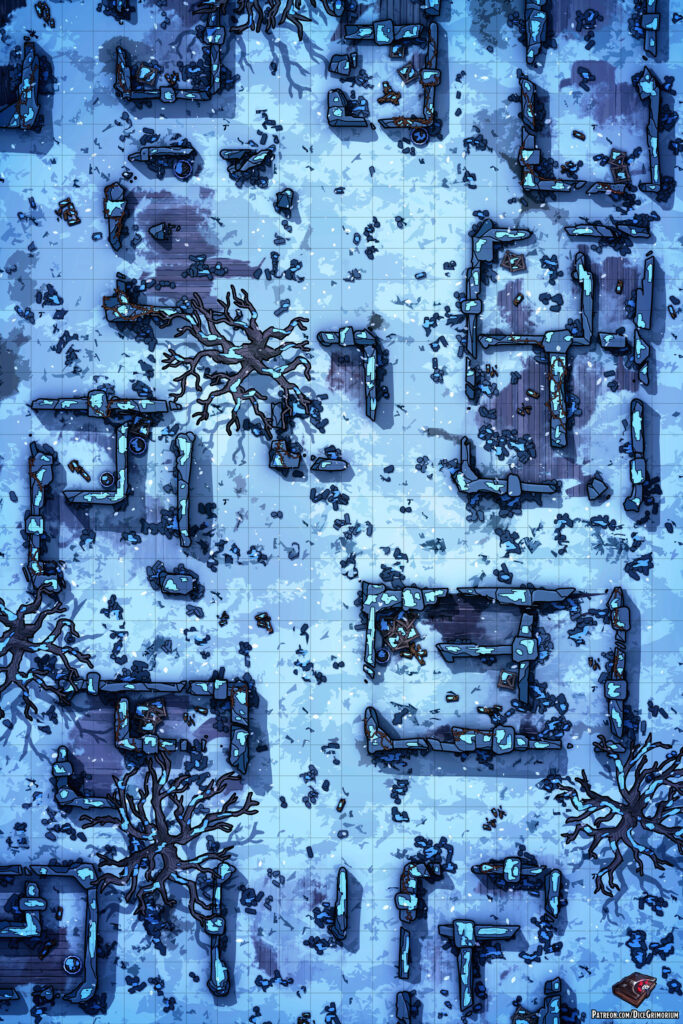 In addition to this free version if you pledge to my Patreon you can get more awesome content such as:
Patreon Tier 1 Content
Access to all previously released maps
High resolution maps
Roll20 sized maps
Grid versions
Gridless versions
Several prop variants
Night variants
Patreon Tier 2 Content
Everything in Tier 1
Sunset variants
Alternate color palettes
Line variant
Map tokens
PSD
Good Gaming!