There always are dodgy things happening at city ports. Ask anyone about a any crime in a city and it will eventually lead you to the local port.
PATREON TIER 1 CONTENT
PATREON TIER 2 CONTENT
FREE VERSION
From shady deals, to contraband and smuggling of dangerous materials, you are sure to find such activities in there.
Now the heroes are tasked with solving a crime, and sure enough somebody heard from somebody that somebody in the port could lead them to the culprit. Who you ask? Well, you'll know once you get the look. You know "that" look.
Will the adventurers be able to find "the look" in one of the workers here? And will that eventually lead to a brawl in a docked ship?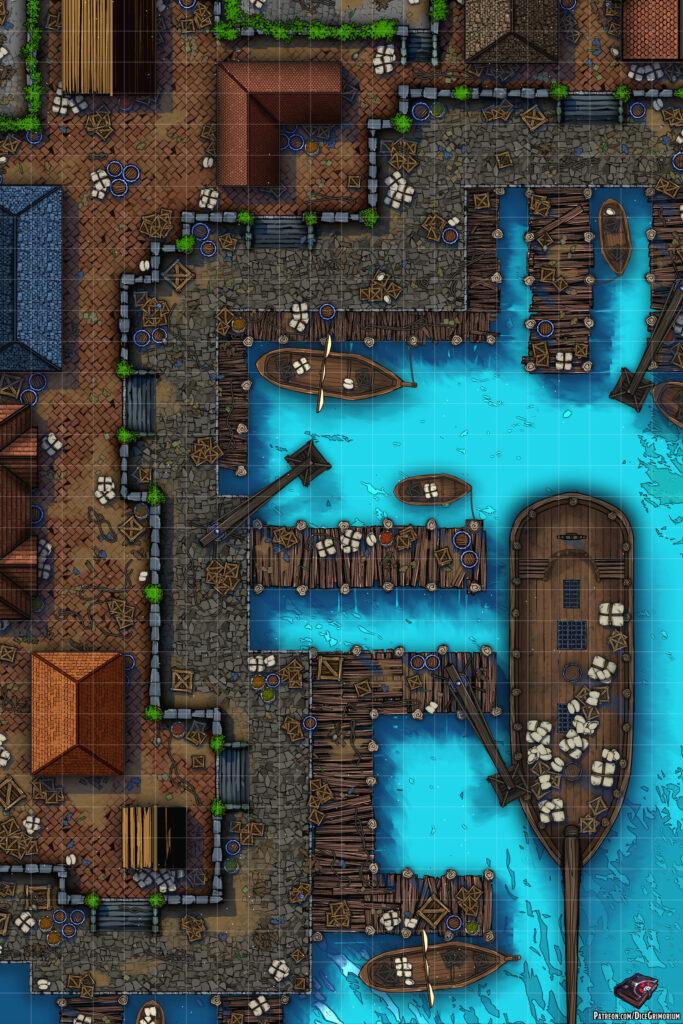 In addition to this free version if you pledge to my Patreon you can get more awesome content such as:
Patreon Tier 1 Content
Access to all previously released maps
High resolution maps
Roll20 sized maps
Grid versions
Gridless versions
Several prop variants
Night variants
Patreon Tier 2 Content
Everything in Tier 1
Sunset variants
Alternate color palettes
Line variant
Map tokens
PSD
Good Gaming!