A group of vampires has taken residence in the passageways beneath the old library. They have spruced up the place and now they have a nice, cozy lair all to themselves and their faithful ghouls.
PATREON TIER 1 CONTENT
PATREON TIER 2 CONTENT
FREE VERSION
People often come to their dwelling, for they have an inhuman allure. Impossible to resist. But those visitors inevitably become their dinner, sooner or later the blood will nourish the always thirsty vampires.
The heroes are now here and ready to defeat the creatures of the night. But not everyting is what it seems and these vampires might just not be the incarnation of evil some people make them out to be.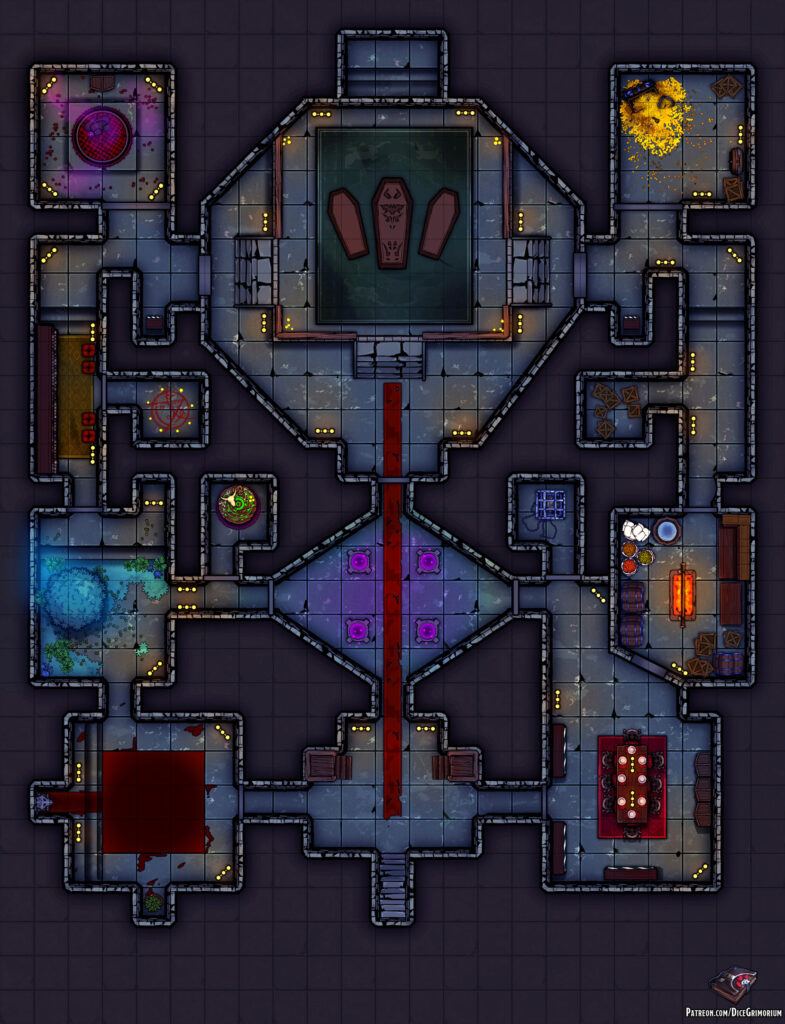 In addition to this free version if you pledge to my Patreon you can get more awesome content such as:
Patreon Tier 1 Content
Access to all previously released maps
High resolution maps
Roll20 sized maps
Grid versions
Gridless versions
Several prop variants
Night variants
Patreon Tier 2 Content
Everything in Tier 1
Sunset variants
Alternate color palettes
Line variant
Map tokens
PSD
Good Gaming!