The cold weather of Winter has finally arrived to the city and it has brought with it the usual snowstorms and dry skin. Luckily for the nice citizens, they'll likely take refuge inside their brick homes.
PATREON TIER 1 CONTENT
PATREON TIER 2 CONTENT
FREE VERSION
Not so lucky for them though, is the giant monster hell-bent in destroying their cozy residences. And to defend themselves they'll have to hire the most professional and efficient monster hunters in all the realm.
Too bad they're stuck with the average amateur party of adventurers who are  as likely to destroy their homes as the giant monster is.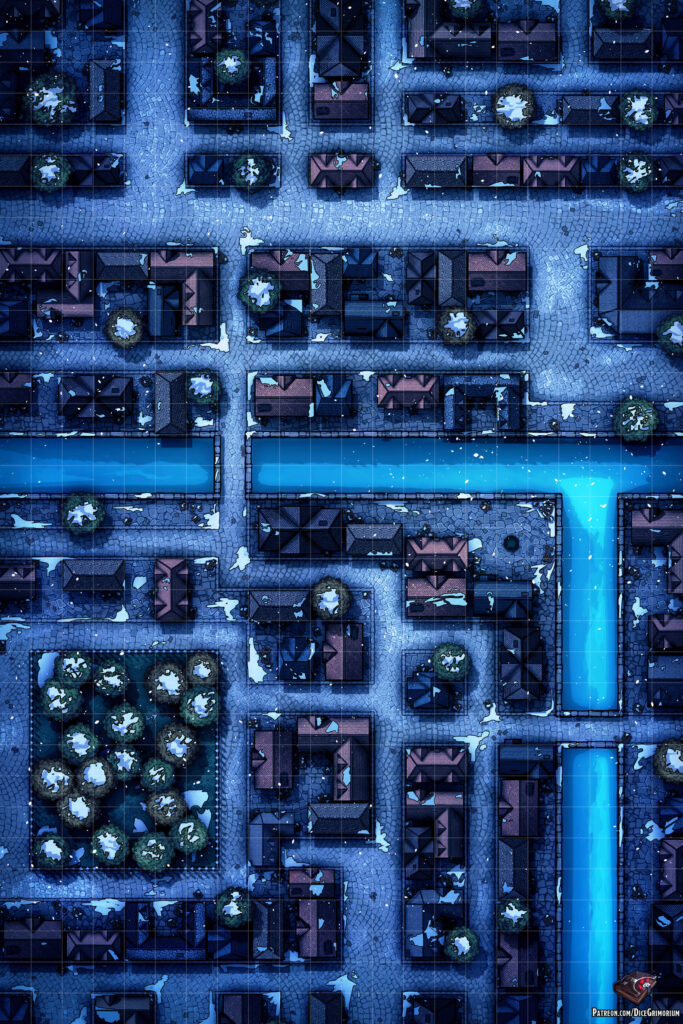 In addition to this free version if you pledge to my Patreon you can get more awesome content such as:
Patreon Tier 1 Content
Access to all previously released maps
High resolution maps
Roll20 sized maps
Grid versions
Gridless versions
Several prop variants
Night variants
Patreon Tier 2 Content
Everything in Tier 1
Sunset variants
Alternate color palettes
Line variant
Map tokens
PSD
Good Gaming!