Young wizards from far and wide like to come to the Stoneflame Library not only for its vast selection of books on subjects of all kinds. They also like the relaxed atmosphere the library provides, with many magic users consorting with each other on how to create new magic spells.
DOWNLOAD HERE
PATREON TIER 1 CONTENT
PATREON TIER 2 CONTENT
FREE VERSION
Wizards of certain renown can also enjoy the more private quarters, located deep in the building. Here they can even get access to more rare tomes, knowledge that not everyone with a pair of eyes should know.
The library administrator is a friendly fellow who most of the time is locked in his office, along with their most trusted scholars. What goes in that room only they know, but I guess it's something harmless and it doesn't have anything to do with summoning beings from hell. Not at all.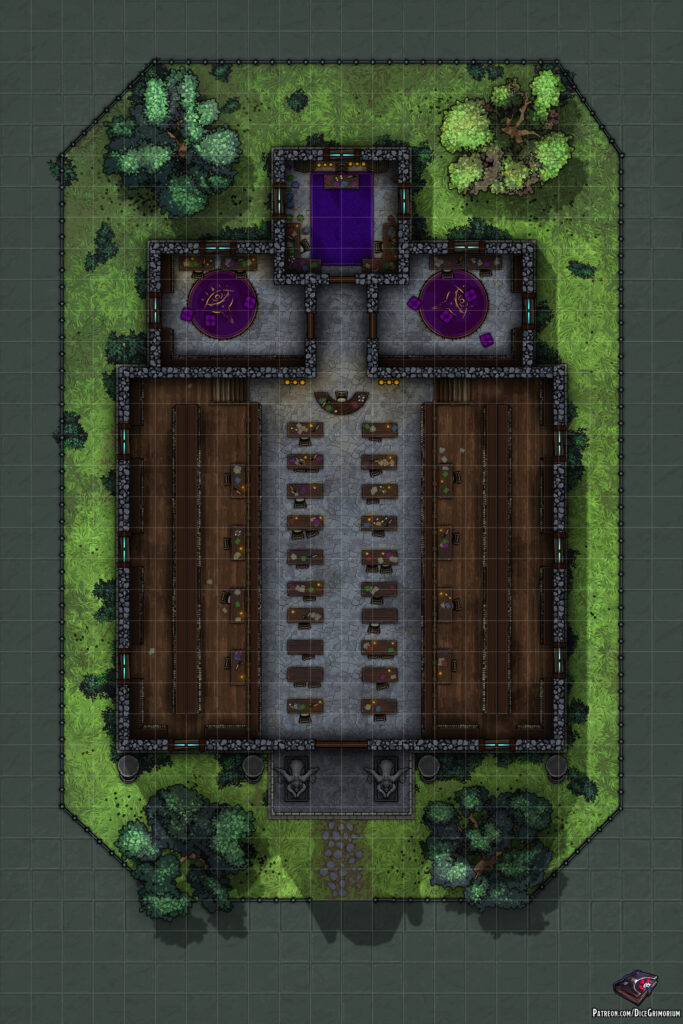 In addition to this free version if you pledge to my Patreon you can get more awesome content such as:
Patreon Tier 1 Content
Access to all previously released maps
High resolution maps
Roll20 sized maps
Grid versions
Gridless versions
Several prop variants
Night variants
Patreon Tier 2 Content
Everything in Tier 1
Sunset variants
Alternate color palettes
Line variant
Map tokens
PSD