It is time for the party of heroes to continue their journey underground with the free map I give to patrons every month!
DOWNLOAD HERE
PATREON CONTENT
FREE VERSION
A series of complex cave systems, this place is the home of plenty of horrible creatures. But driven by their will and valor, the group presses on towards victory, defeating every foe that lurks deep inside the earth.
So be sure to place some cool monsters and let your group have a nice cavern crawl and collect some loot!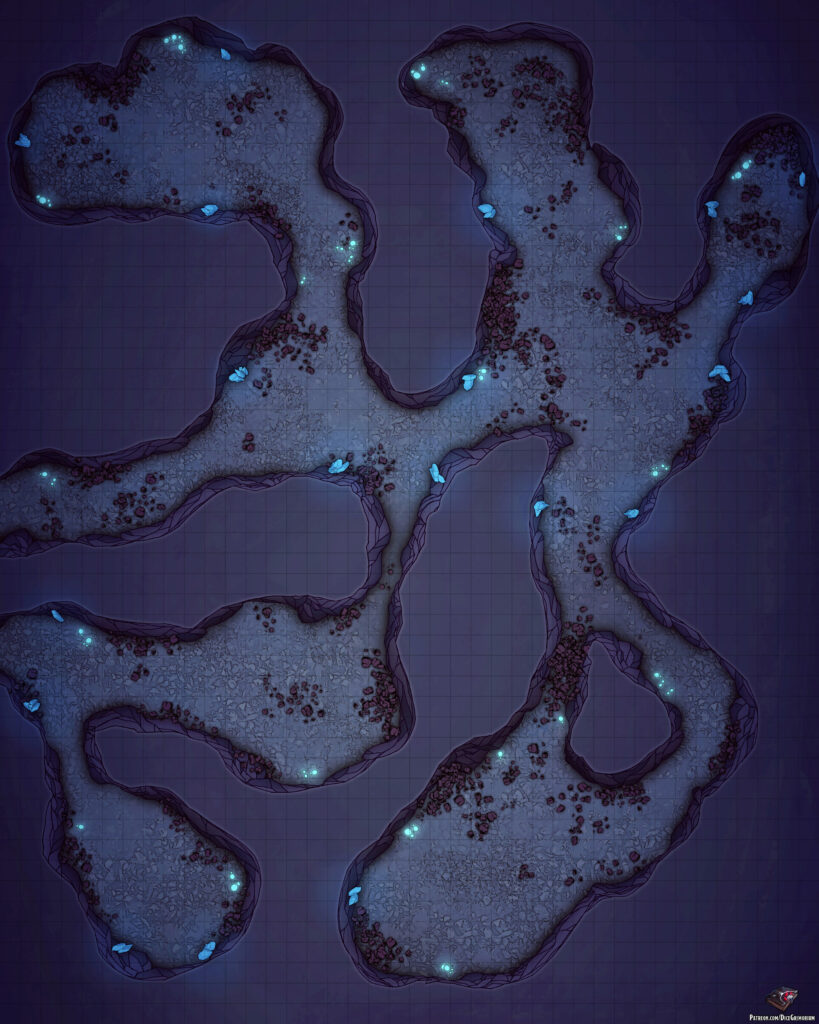 In addition to this free version if you pledge to my Patreon you can get more awesome content such as:
Access to all previously released maps
High resolution maps
Roll20 sized maps
Grid versions
Gridless versions
Several prop variants
Alternate color palettes
Good gaming!