The group of adventurers have headed out to barter with (or if everything goes south, slay) the White Dragon and obtain a powerful artifact that's currently in its power.
DOWNLOAD HERE
PATREON TIER 1 CONTENT
PATREON TIER 2 CONTENT
FREE VERSION
But before they can do that they have to travel through the mighty mountain. The path is going to be dangerous and will be a challenge in its own right.
After climbing a considerable portion they find themselves with a hanging bridge that doesn't look very stable. Will the heroes be daring enough to cross it or will they try to find an alternate way of crossing?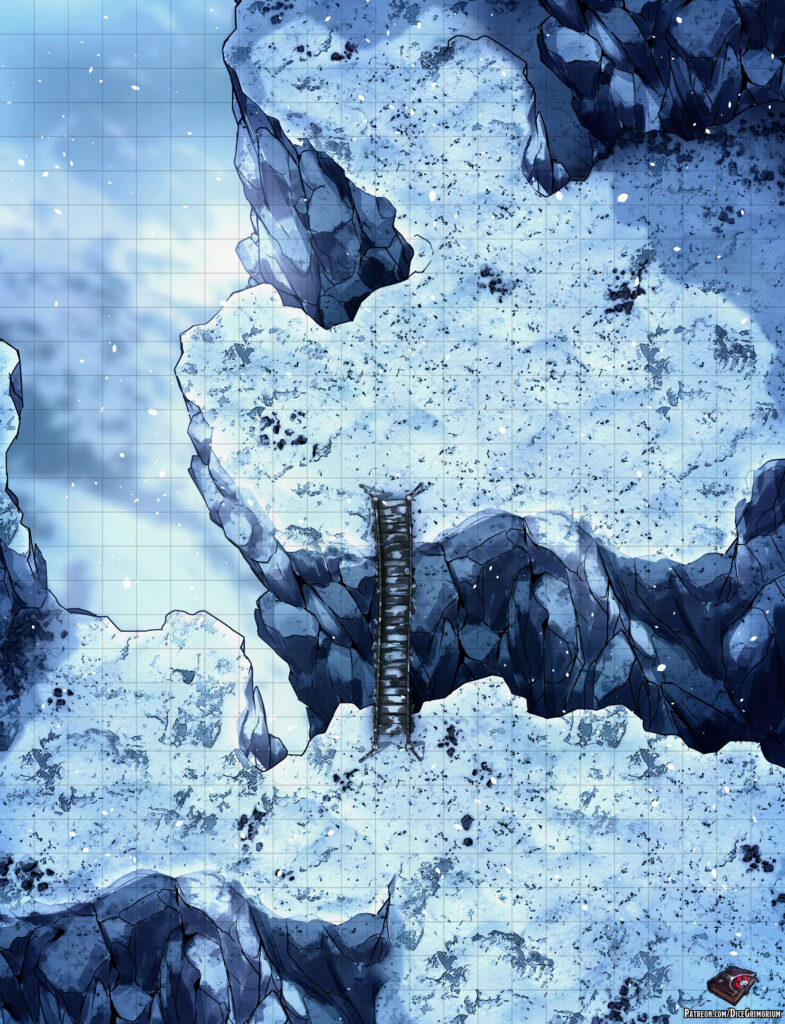 In addition to this free version if you pledge to my Patreon you can get more awesome content such as:
Patreon Tier 1 Content
Access to all previously released maps
High resolution maps
Roll20 sized maps
Grid versions
Gridless versions
Several prop variants
Night variant
Patreon Tier 2 Content
Everything in Tier 1
Sunset variant
Alternate color palettes
Line variant
Map tokens
PSD