While travelling the woods, now completely derailed from their main objective, the party stumbles upon a peculiar sight: a statue of an old god, still being worshipped by a group of devout priests and priestesses.
DOWNLOAD HERE
PATREON TIER 1 CONTENT
PATREON TIER 2 CONTENT
FREE VERSION
Some of the heroes wish to investigate further, while some others prefer not to be involved in anything that involves the gods of ages past. But like most of the time, curiosity gets the best of all of them and they decide to see what's going on.
Will they be able to have communion with the old god? For perhaps doing a few requests will grant them divine favor, or grant them a powerful artifact from a plane long-forgotten.
Or will they try to stop this devious worship, and enter a battle where ancient magics can be their final doom?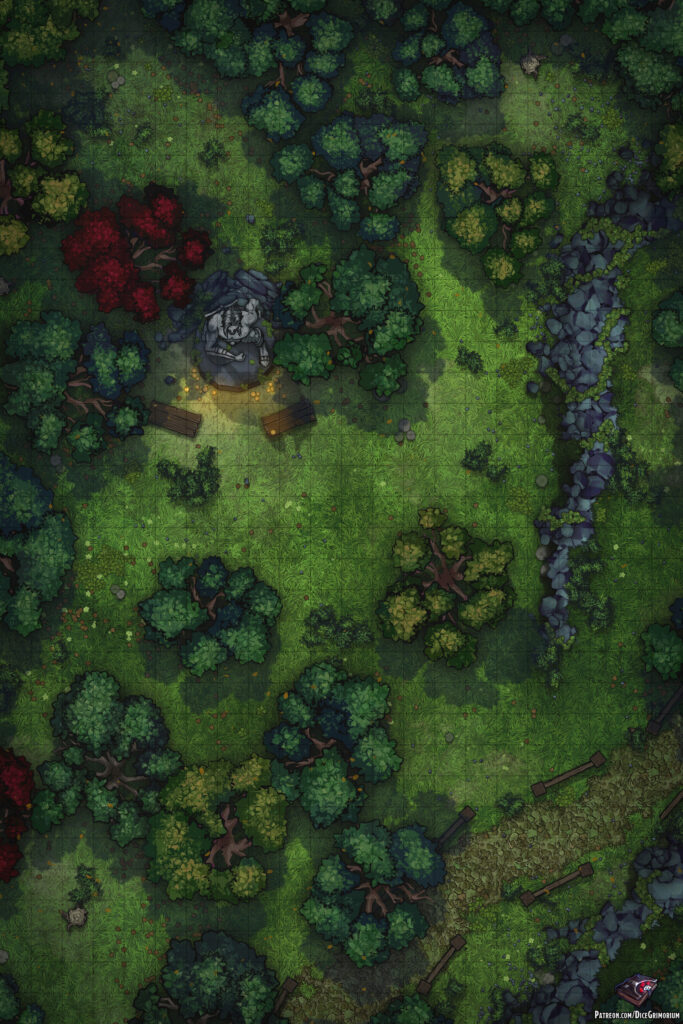 In addition to this free version if you pledge to my Patreon you can get more awesome content such as:
Patreon Tier 1 Content
Access to all previously released maps
High resolution maps
Roll20 sized maps
Grid versions
Gridless versions
Several prop variants
Night variants
Patreon Tier 2 Content
Everything in Tier 1
Sunset variants
Alternate color palettes
Line variant
Map tokens
PSD