The undead fortress lies before the mighty adventurers, they who have triumphed over hordes upon hordes of evil beings. Now, one of their most fearsome challenges await behind the ancient doors of this dark castle.
DOWNLOAD HERE
PATREON TIER 1 CONTENT
PATREON TIER 2 CONTENT
FREE VERSION
But getting inside won't be an easy matter, for a few dangers are waiting outside the foul fortress' walls.
A moat filled with green ooze could dissolve someone at any time. And a bridge of bones that maybe isn't just a bridge, but a place where resuscitated skeletons spawn until the end of time. They're ready to grab the adventurer's ankles as soon as they try to cross.
Will they make it inside or will they perish before they set a foot across the door's threshold?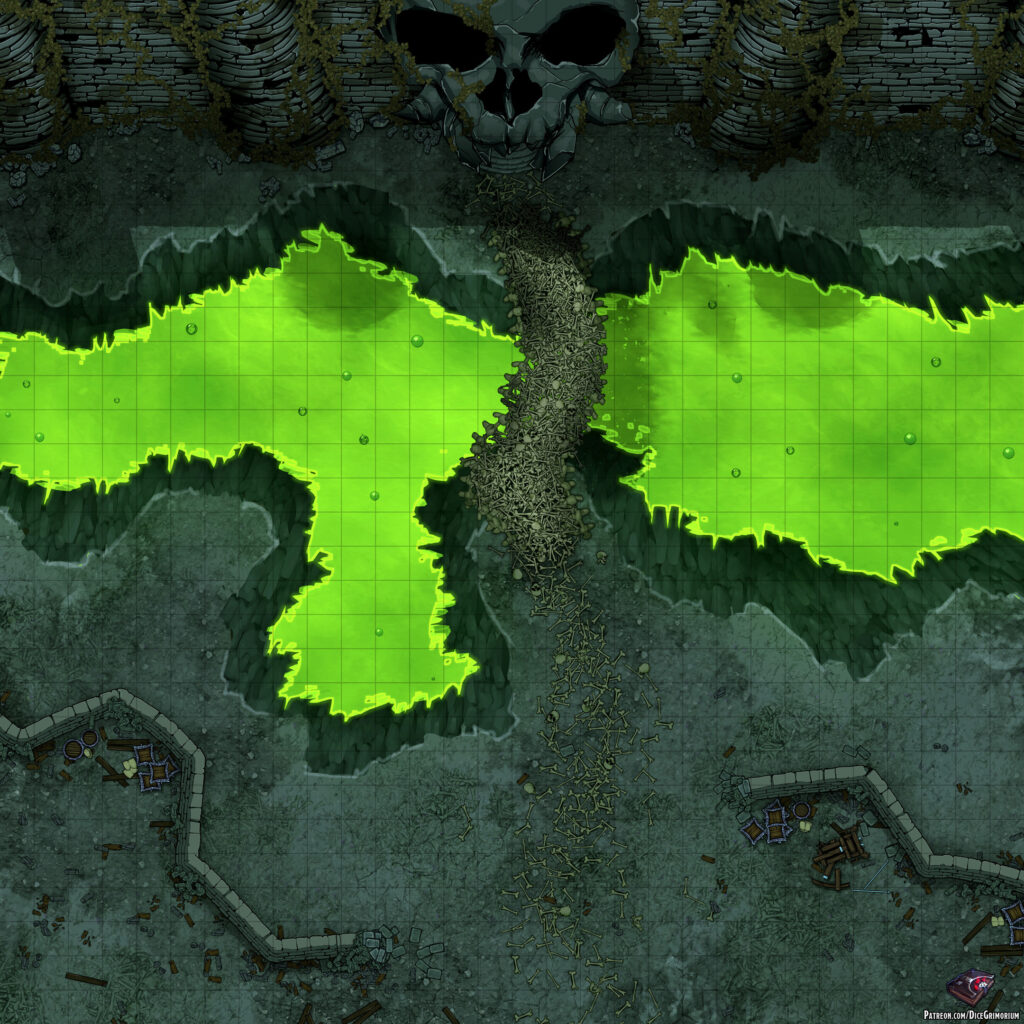 In addition to this free version if you pledge to my Patreon you can get more awesome content such as:
Patreon Tier 1 Content
Access to all previously released maps
High resolution maps
Roll20 sized maps
Grid versions
Gridless versions
Several prop variants
Night variants
Patreon Tier 2 Content
Everything in Tier 1
Sunset variants
Alternate color palettes
Line variant
Map tokens
PSD
Good Gaming!