Let's get frosty with a new snowy environment, a frozen lake in the woods for all your ice-skating needs (You just know someone in the party might try that at least once).
DOWNLOAD HERE
PATREON TIER 1 CONTENT
PATREON TIER 2 CONTENT
FREE VERSION
So, as the title implies, the battle map features a lake that's been frozen. Make your players fall on their behinds as they desperately try to attack their enemies in a vain attempt to save their, well, behinds.
There's plenty of gnarled trees surrounding the lake, providing good cover but bad line of sight. This way everyone will have to make a choice as to try to battle it out on the trees or try their luck moving through the ice.
Also, if any of your players move through the ice, do try to make them fall to the cold water below. I'm sure they'll appreciate the cool, refreshing dip! Maybe.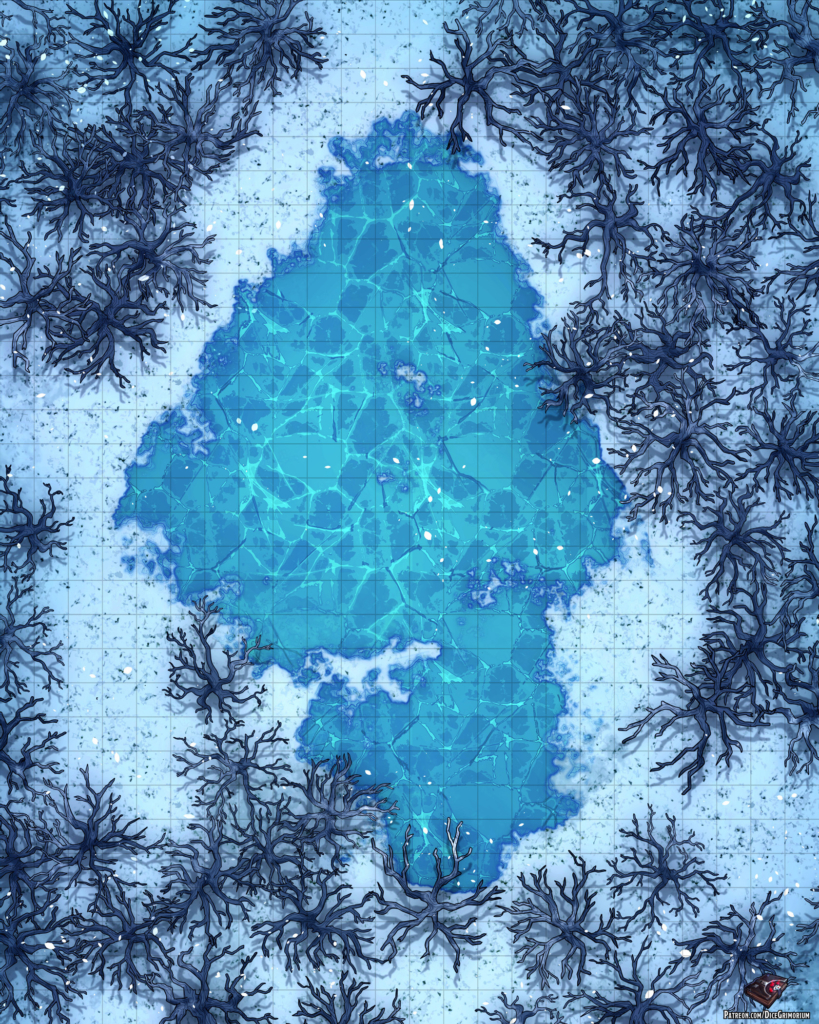 In addition to this free version if you pledge to my Patreon you can get more awesome content such as:
Patreon Tier 1 Content
Access to all previously released maps
High resolution maps
Roll20 sized maps
Grid versions
Gridless versions
Several prop variants
Night variant
Patreon Tier 2 Content
Everything in Tier 1
Sunset variant
Line variant
Map tokens
PSD
Good gaming!