Adventurers get to all kind of hijinks in the woods. But for the budding party of heroes there's nothing quite like finding a new place to loot, destroy and show its inhabitants who's boss.
DOWNLOAD HERE
PATREON TIER 1 CONTENT
PATREON TIER 2 CONTENT
FREE VERSION
The ancient ruins stand before them, but in their eagerness to enter they forget about the mad as hell villagers they just robbed for some reason. And these fierce villagers do pack a punch and they're ready to get back what's rightfully theirs.
Will the group be able to continue their shenanigans, or will the angry mob put them to rest?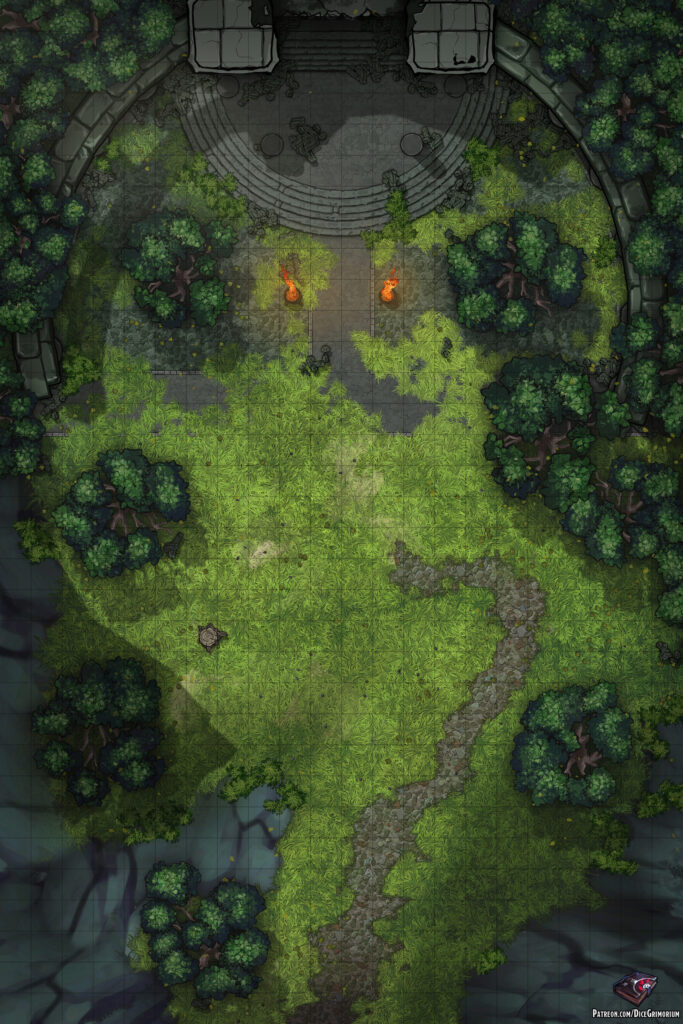 In addition to this free version if you pledge to my Patreon you can get more awesome content such as:
Patreon Tier 1 Content
Access to all previously released maps
High resolution maps
Roll20 sized maps
Grid versions
Gridless versions
Several prop variants
Night variants
Patreon Tier 2 Content
Everything in Tier 1
Sunset variants
Alternate color palettes
Line variant
Map tokens
PSD
Good Gaming!