At the end of the ancient stone path, the party find themselves face to face with a magical pond. Or so the sorcerer tells us.
DOWNLOAD HERE
PATREON TIER 1 CONTENT
PATREON TIER 2 CONTENT
FREE VERSION
While debating whether to take a chance and take a sip of the magic water to see it's properties, the group is ambushed by the Owlbears who like to hunt in these surroundings using the dense foliage all around.
After a fierce battle the adventurers decide to take a sample of water for further investigation. Little did they know that disturbing the waters would open a portal in the pond that would lead them to a place they did not expect.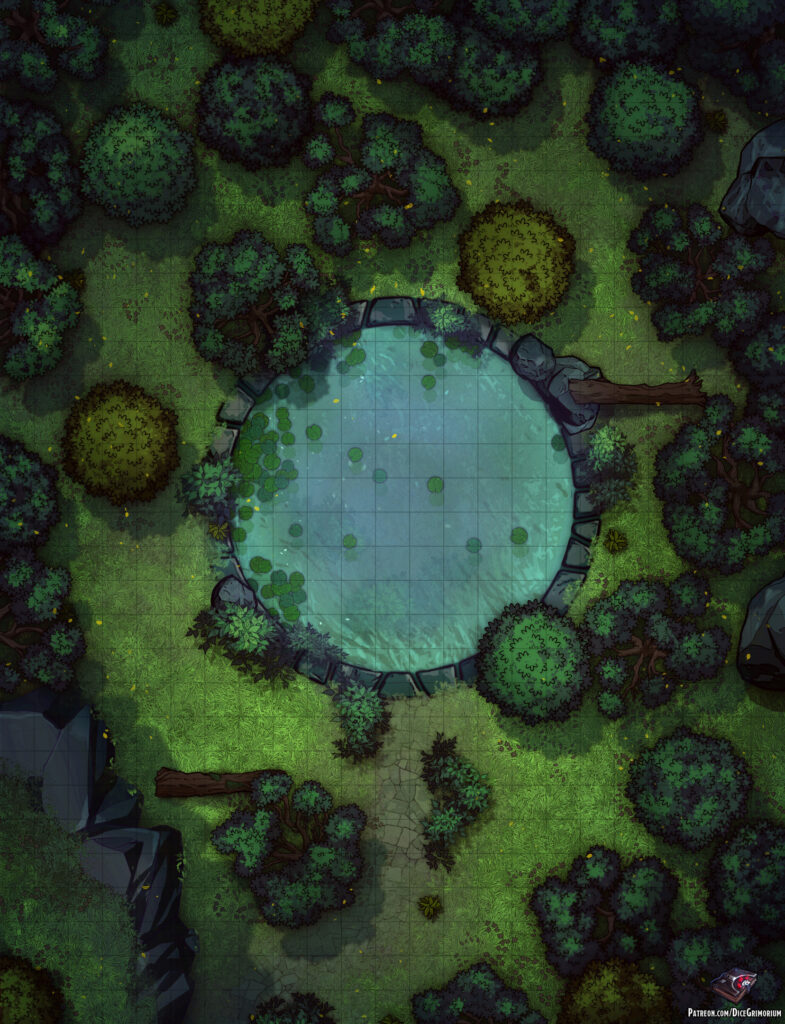 In addition to this free version if you pledge to my Patreon you can get more awesome content such as:
Patreon Tier 1 Content
Access to all previously released maps
High resolution maps
Roll20 sized maps
Grid versions
Gridless versions
Several prop variants
Night variant
Patreon Tier 2 Content
Everything in Tier 1
Sunset variant
Alternate color palettes
Line variant
Map tokens
PSD