The snowy pine trees scattered around the landscape give a sensation of calmness. The party with their sights set clearly on their next objective travel the snowy wilderness.
The winter hasn't been kind to them this year, yet they must move forward to complete their quest.
DOWNLOAD HERE
PATREON TIER 1 CONTENT
PATREON TIER 2 CONTENT
FREE VERSION
A river, a place where they could relax a bit and wash themselves. But the cold won't allow it, especially because from the woods comes an alarming sound. A small animal perhaps? Or is it something more dangerous, ready to go straight to our heroes' throats?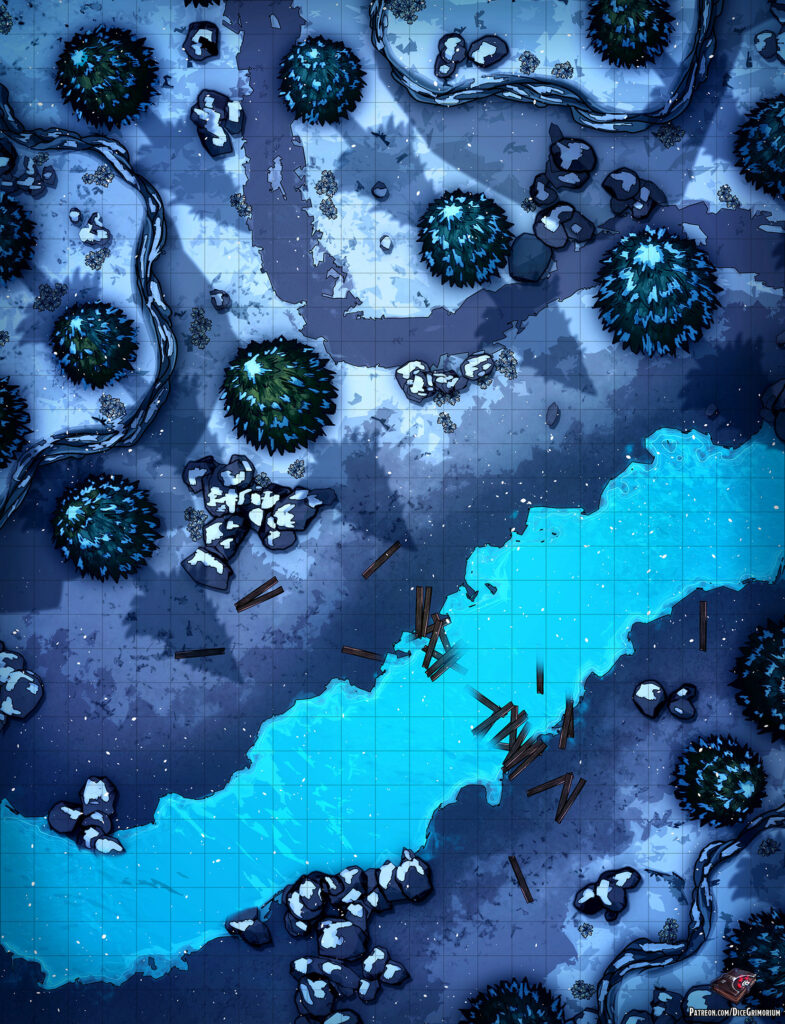 In addition to this free version if you pledge to my Patreon you can get more awesome content such as:
Patreon Tier 1 Content
Access to all previously released maps
High resolution maps
Roll20 sized maps
Grid versions
Gridless versions
Several prop variants
Night variants
Patreon Tier 2 Content
Everything in Tier 1
Sunset variants
Alternate color palettes
Line variant
Map tokens
PSD
Good Gaming!