As the weather starts to clear up, the group of adventurers decide to pack their belongings and once more resume their travels in the North.
DOWNLOAD HERE
PATREON TIER 1 CONTENT
PATREON TIER 2 CONTENT
FREE VERSION
Dangerous are the roads in this part of the World, for plenty of creatures and evil doers could attack the now paranoid heroes at any moment.
But despite their tiredness and the cold that makes their bones creak with every step, they are sure to use all their experience in combat they have gained until now to use the terrain that surrounds them to their advantage.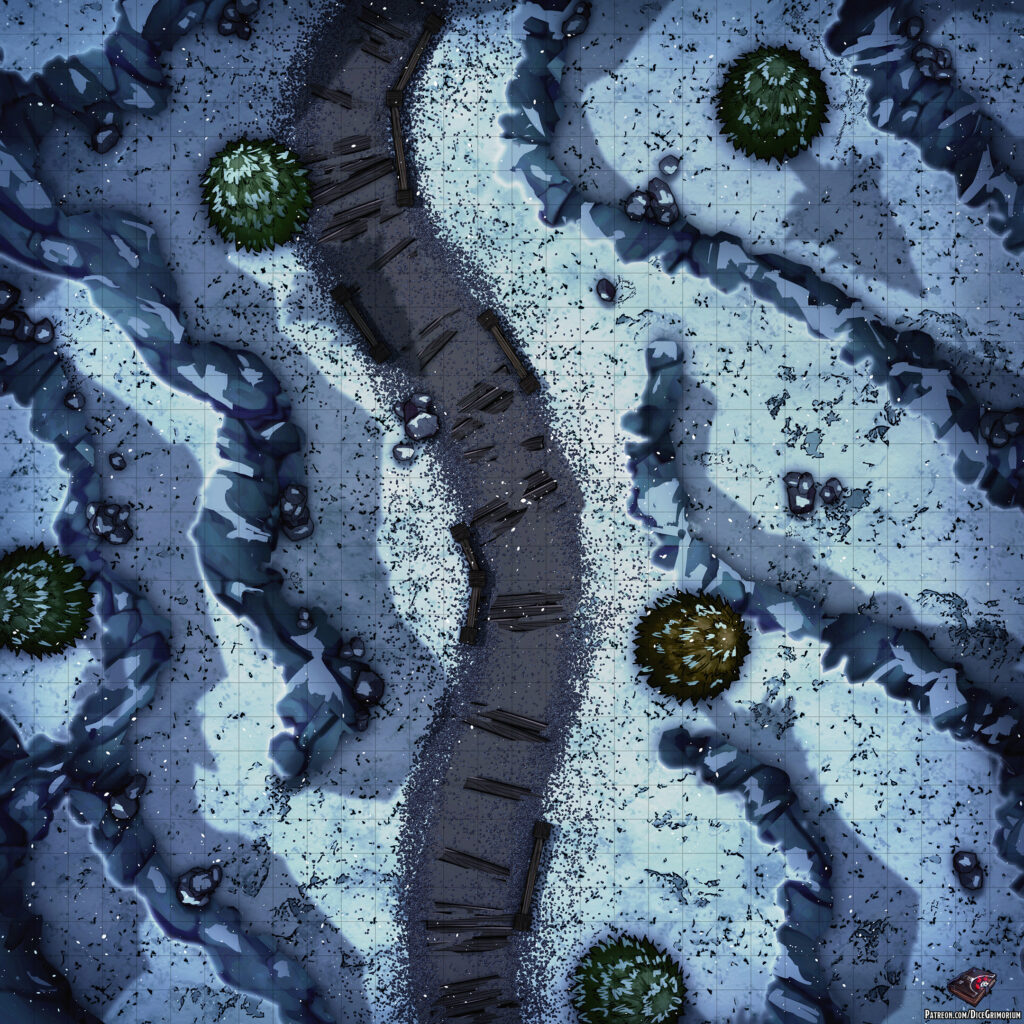 In addition to this free version if you pledge to my Patreon you can get more awesome content such as:
Patreon Tier 1 Content
Access to all previously released maps
High resolution maps
Roll20 sized maps
Grid versions
Gridless versions
Several prop variants
Night variants
Patreon Tier 2 Content
Everything in Tier 1
Sunset variants
Alternate color palettes
Line variant
Map tokens
PSD