On their way to their very, very important quest, the group of adventurers decide to go the way of the road less traveled. Now lost in the woods because no one has the minimum sense of direction, the party is threatened by all sorts of wild beasts.
DOWNLOAD HERE
PATREON TIER 1 CONTENT
PATREON TIER 2 CONTENT
FREE VERSION
Monsters of all kinds also like to have adventurers for breakfast and so everyone will have to fight so they can escape certain death. But what is lurking behind all those trees this time? Direwolves, giant spiders, a lost specter? As always, it's up to you.
There's also plenty of places where your players or their enemies can hide. Add to that a couple of cliffs that once climbed can make for a more advantageous position.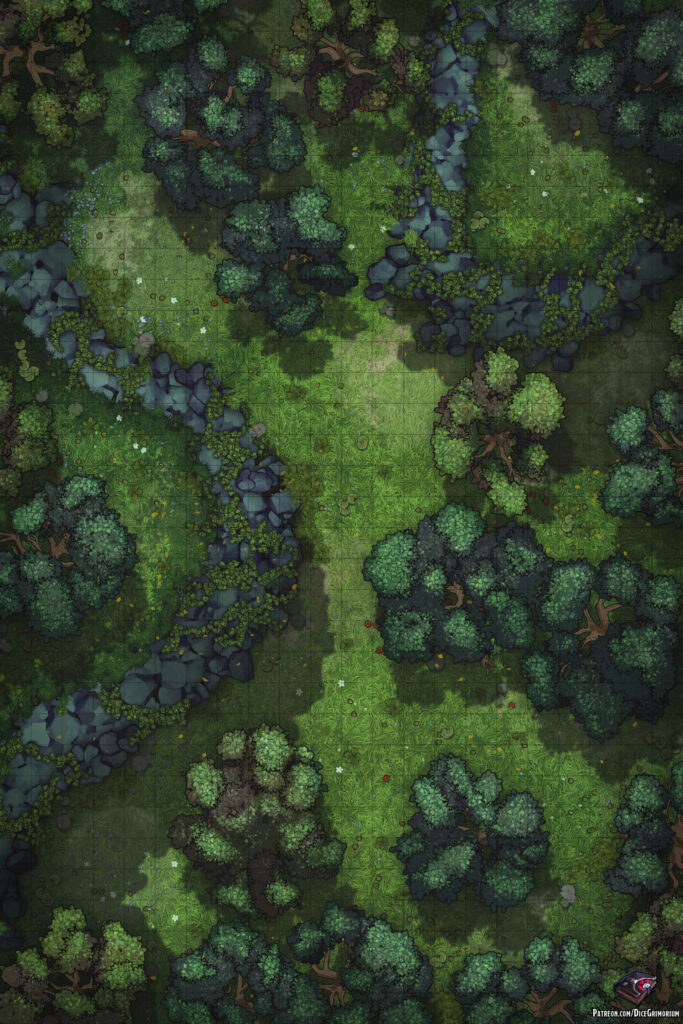 In addition to this free version if you pledge to my Patreon you can get more awesome content such as:
Patreon Tier 1 Content
Access to all previously released maps
High resolution maps
Roll20 sized maps
Grid versions
Gridless versions
Several prop variants
Night variants
Patreon Tier 2 Content
Everything in Tier 1
Sunset variants
Alternate color palettes
Line variant
Map tokens
PSD