The party has made their way to the imposing entrance of the Ice Queen fortress. But the door leading inside the ancient structure is well-guarded.
The brave warriors of old, forever sworn to protect their Queen, have been risen in eternal undeath. The cold might bite their old bones, but they have always been and will always be prepared to fend off any intruders who might harm their kingdom, no matter the circumstances.
DOWNLOAD HERE
PATREON TIER 1 CONTENT
PATREON TIER 2 CONTENT
FREE VERSION
Using the arcane runes inscribed on the old stone, the defenders can move quickly and efficiently around the battlefield, teleporting from tower to tower with ease.
Can the party assault the gates successfully? Or will they be risen by command of the Queen so they can serve her forevermore?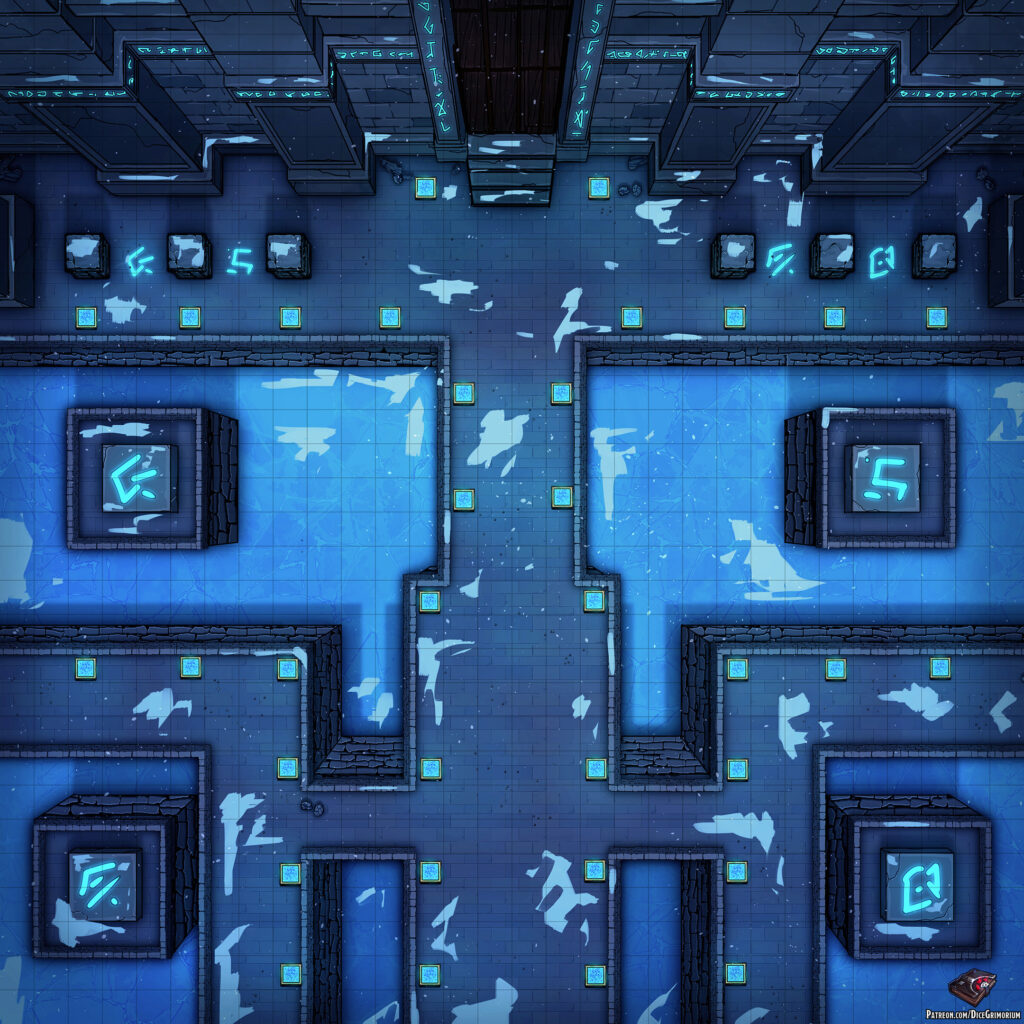 In addition to this free version if you pledge to my Patreon you can get more awesome content such as:
Patreon Tier 1 Content
Access to all previously released maps
High resolution maps
Roll20 sized maps
Grid versions
Gridless versions
Several prop variants
Night variants
Patreon Tier 2 Content
Everything in Tier 1
Sunset variants
Alternate color palettes
Line variant
Map tokens
PSD