The party has had many adventures so far. They've traveled many small towns and made many friends and enemies along the way.
PATREON TIER 1 CONTENT
PATREON TIER 2 CONTENT
FREE VERSION
Their quest now brings them to a great city, a place of commerce and intrigue. But things are not going well in the kingdom, and many people have fled their homes in search for a new opportunity.
As such, the heroes will now have to find a way to enter the city without attracting the guards' attention. Can they do so successfully or will they leave a mighty mess behind them?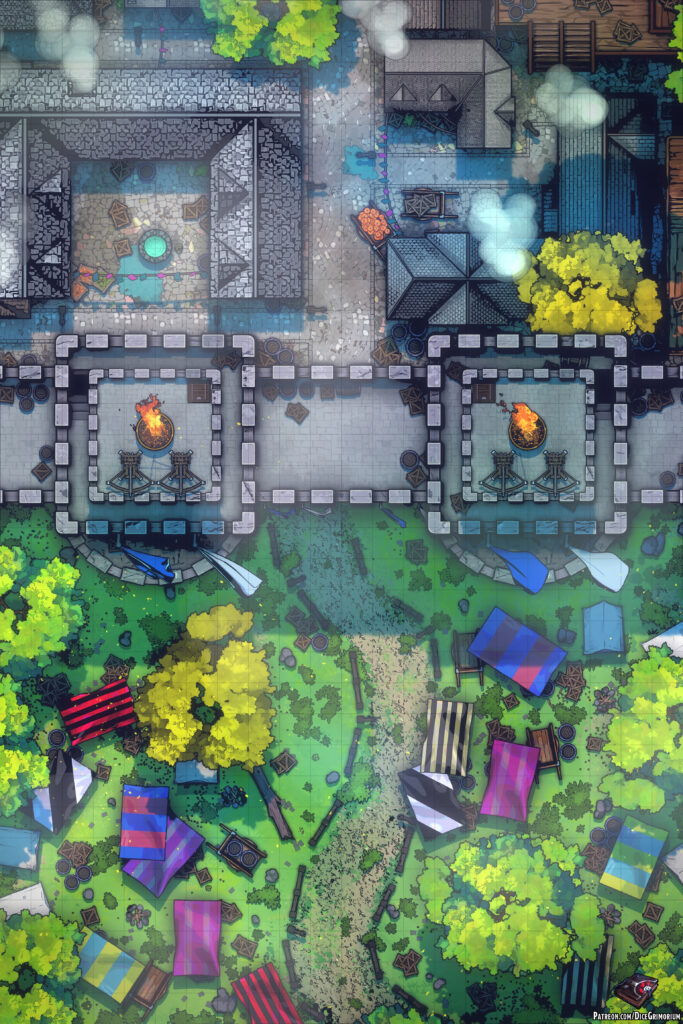 In addition to this free version if you pledge to my Patreon you can get more awesome content such as:
Patreon Tier 1 Content
Access to all previously released maps
High resolution maps
Roll20 sized maps
Grid versions
Gridless versions
Several prop variants
Night variants
Patreon Tier 2 Content
Everything in Tier 1
Sunset variants
Alternate color palettes
Line variant
Map tokens
PSD
Good Gaming!