Lost in the snowy woods, cold and hungry, the party continues on their never-ending mission to stop all evil in the world.
Tired, they are on the border of collapse. But at the last moment they're fortunate enough to find a strange contraption in the middle of nowhere.
DOWNLOAD HERE
PATREON TIER 1 CONTENT
PATREON TIER 2 CONTENT
FREE VERSION
A successful investigation reveals that this is in fact a teleporter. A way to get them away from this vicious cold.
But will the place they reach be any better? And most importantly, could anything be coming out from the other side to here?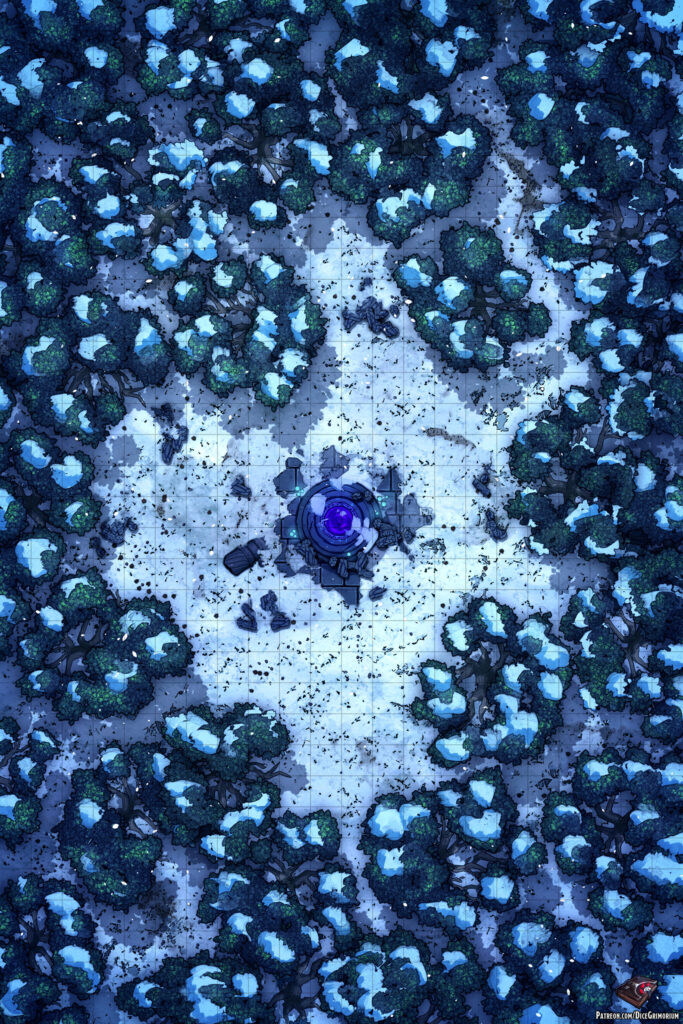 In addition to this free version if you pledge to my Patreon you can get more awesome content such as:
Patreon Tier 1 Content
Access to all previously released maps
High resolution maps
Roll20 sized maps
Grid versions
Gridless versions
Several prop variants
Night variants
Patreon Tier 2 Content
Everything in Tier 1
Sunset variants
Alternate color palettes
Line variant
Map tokens
PSD
Good Gaming!