This time I have for you a map I've been meaning to draw for some time: a camp in a very dense forest.
DOWNLOAD HERE
PATREON TIER 1 CONTENT
PATREON TIER 2 CONTENT
FREE VERSION
The main inspiration behind it is the countless times parties make camp in the middle of nowhere, unprepared they leave the bard as lookout and of course the bard falls asleep (because of all the mead, you see). They promptly get ambushed obviously.
I decided to include lots of trees in this one, making line of sight a more important element of the encounter.
I've also attached a variant without the encampment in case you find that more useful.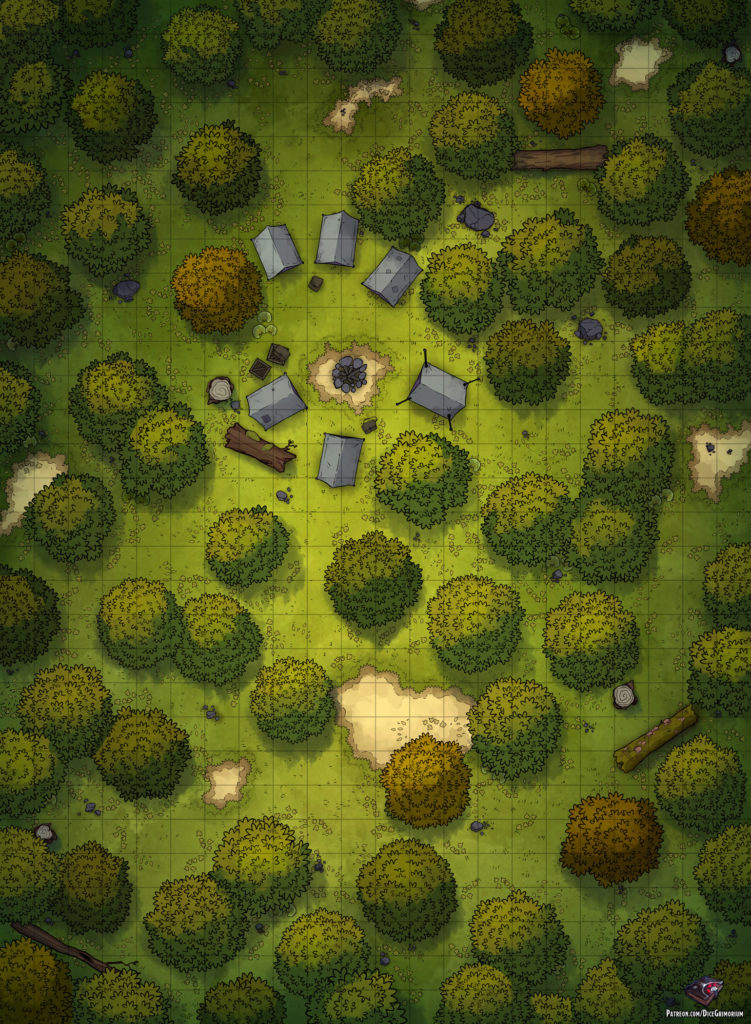 In addition to this free version if you pledge to my Patreon you can get more awesome content such as:
Patreon Tier 1 Content
Access to all previously released maps
High resolution maps
Roll20 sized maps
Grid versions
Gridless versions
Several prop variants
Night variant
Patreon Tier 2 Content
Everything in Tier 1
Sunset variant
Alternate color palettes
Line variant
Map tokens
PSD
Good gaming!