Perhaps trying to escape from the city guards or looking for a missing item or maybe trying to slay a sludge monster. The reason doesn't really matter. The thing is the party has gotten themselves into a sticky situation by coming down to the city sewers.
DOWNLOAD HERE
PATREON TIER 1 CONTENT
PATREON TIER 2 CONTENT
FREE VERSION
Places like these are always confusing and full of nasty stuff, who knows what could be lurking beneath all that filth?
The good news is that it's also a great way to navigate the city undetected, provided the heroes can survive the revolting waters they now find themselves in.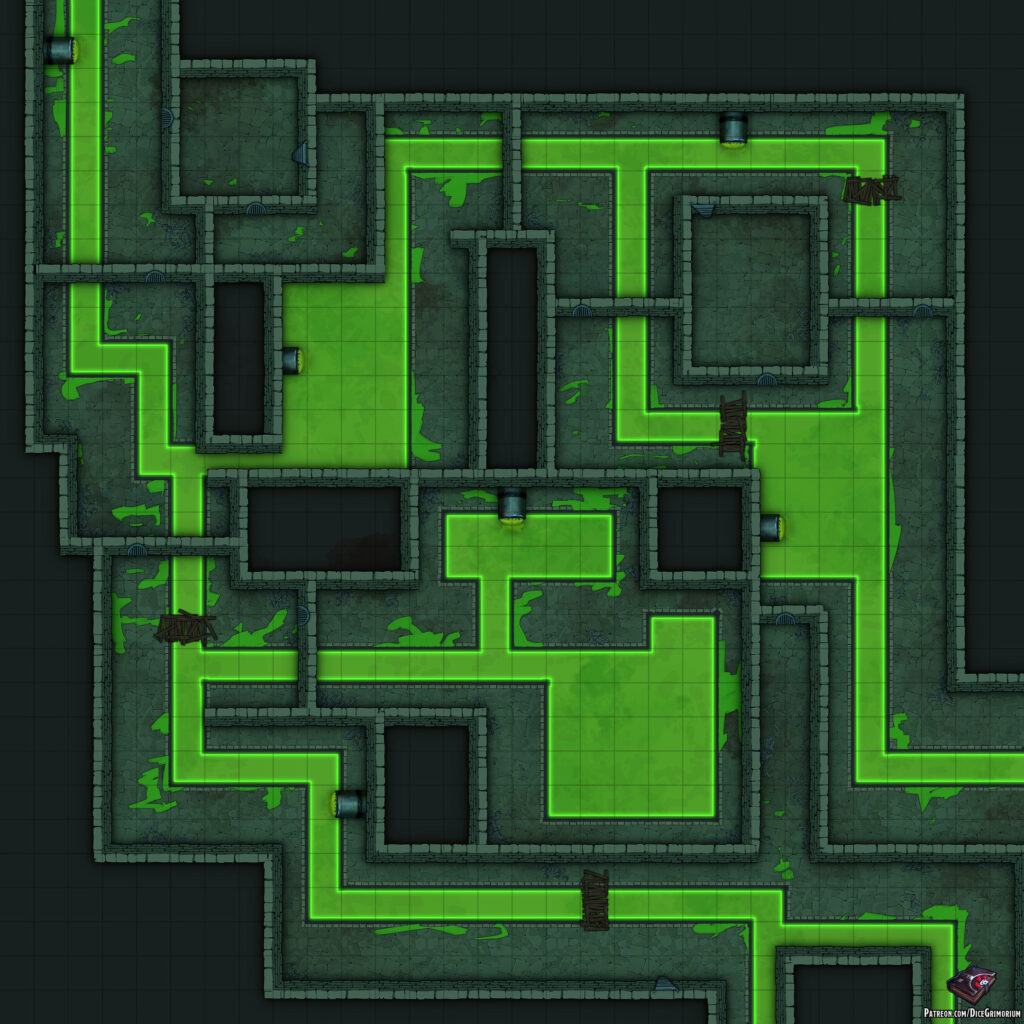 In addition to this free version if you pledge to my Patreon you can get more awesome content such as:
Patreon Tier 1 Content
Access to all previously released maps
High resolution maps
Roll20 sized maps
Grid versions
Gridless versions
Several prop variants
Night variants
Patreon Tier 2 Content
Everything in Tier 1
Sunset variants
Alternate color palettes
Line variant
Map tokens
PSD
Good Gaming!