The infiltration has been a success so far. The crafty heroes have managed to get inside the cult without them noticing their intentions.
After an initiation that almost went horribly wrong, several gruesome missions and a lot of false prayers to Baphomet, they have finally gained the right to visit their dark church.
PATREON TIER 1 CONTENT
PATREON TIER 2 CONTENT
FREE VERSION
Besides taking the cult down, they hope to gain access to the Labyrinthine Teleporter: a magic device of immense power capable of taking them to Baphomet's Labyrinth and many other planes.
But tonight is Offering Night, and a sacrifice is on the schedule too. Can they stop all the evil plans before they are discovered?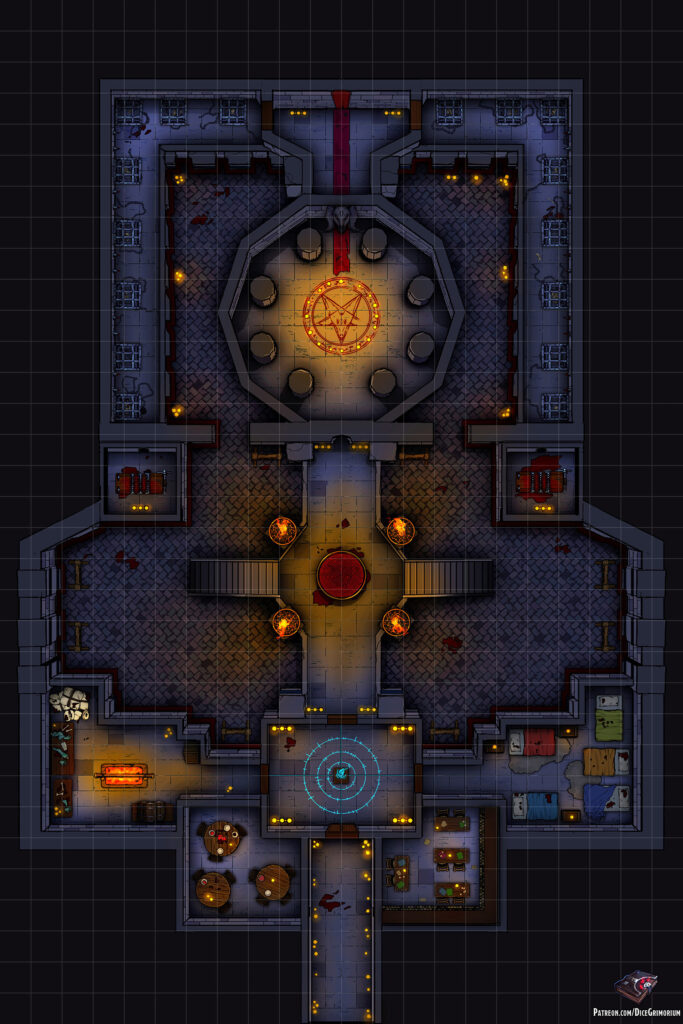 In addition to this free version if you pledge to my Patreon you can get more awesome content such as:
Patreon Tier 1 Content
Access to all previously released maps
High resolution maps
Roll20 sized maps
Grid versions
Gridless versions
Several prop variants
Night variants
Patreon Tier 2 Content
Everything in Tier 1
Sunset variants
Alternate color palettes
Line variant
Map tokens
PSD
Good Gaming!