The party now has to make their way through the acid-filled mountain, just one of the many obstacles before they reach the fearsome black dragon.


DOWNLOAD HERE
PATREON TIER 1 CONTENT
PATREON TIER 2 CONTENT
FREE VERSION
A few green crystals dot the environment, capable of holding powerful magic. The group could try to use them before their enemies, but will they be fast enough?
And there's no need to mention the perils of moving around a green river of death. There might be some creatures capable of withstanding such volatile substance, but parties of adventurers are seldom known for their immunity to it.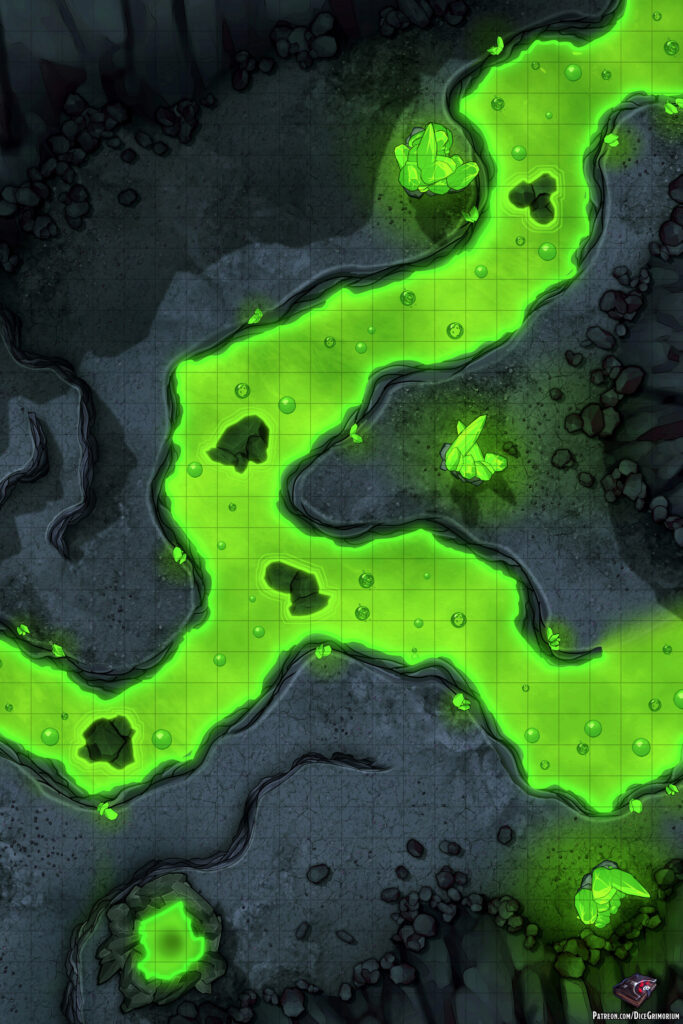 In addition to this free version if you pledge to my Patreon you can get more awesome content such as:
Patreon Tier 1 Content
Access to all previously released maps
High resolution maps
Roll20 sized maps
Grid versions
Gridless versions
Several prop variants
Night variants
Patreon Tier 2 Content
Everything in Tier 1
Sunset variants
Alternate color palettes
Line variant
Map tokens
PSD
Good Gaming!