This week I have drawn my second river crossing battle map. I have expanded upon the idea a little bit and also added a ruined tower in the bottom right corner of the map.
DOWNLOAD HERE
PATREON TIER 1 CONTENT
PATREON TIER 2 CONTENT
FREE VERSION
The top of the tower is all ruined and as such the stairs don't connect to anything, but if you wish to use it as the bottom floor of a full tower then there shouldn't be too much trouble since I have left the stairs mostly intact.
This place is a good hiding spot I think. Perfect for placing hidden enemies or even some items within its ruined walls.
In addition to that, I've placed enough rocks in the river should your group prefer to take an alternate route. Maybe the bridge is too much of a bottle neck and the rogue can cross the river to wreak havoc behind the enemy lines.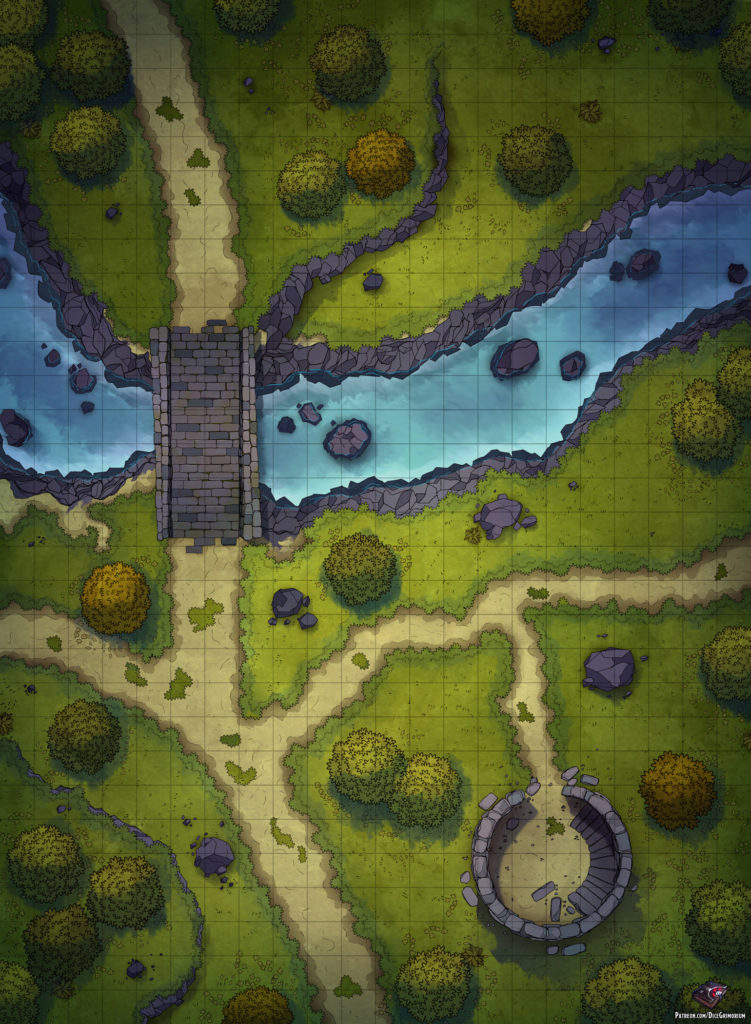 In addition to this free version if you pledge to my Patreon you can get more awesome content such as:
Patreon Tier 1 Content
Access to all previously released maps
High resolution maps
Roll20 sized maps
Grid versions
Gridless versions
Several prop variants
Night variant
Patreon Tier 2 Content
Everything in Tier 1
Sunset variant
Alternate color palettes
Line variant
Map tokens
PSD
Good gaming!