I was in the mood of drawing a jungle environment and as such I present to you my newest battle map: Jungle Lake!
DOWNLOAD HERE
PATREON TIER 1 CONTENT
PATREON TIER 2 CONTENT
FREE VERSION
I added a lot of palm trees to this one so the party (and monsters!) have to be careful with line of sight and cover.
The lake in the middle of the map can provide some sustenance to your players in case they haven't been drinking enough liquids lately and it's also a great place to hide some aquatic monsters for the group to fight.
In the event your players are traversing the harsh desert environment, this map also works well enough as an Oasis. Go ahead and put those Ancient Egypt inspired monsters to good use!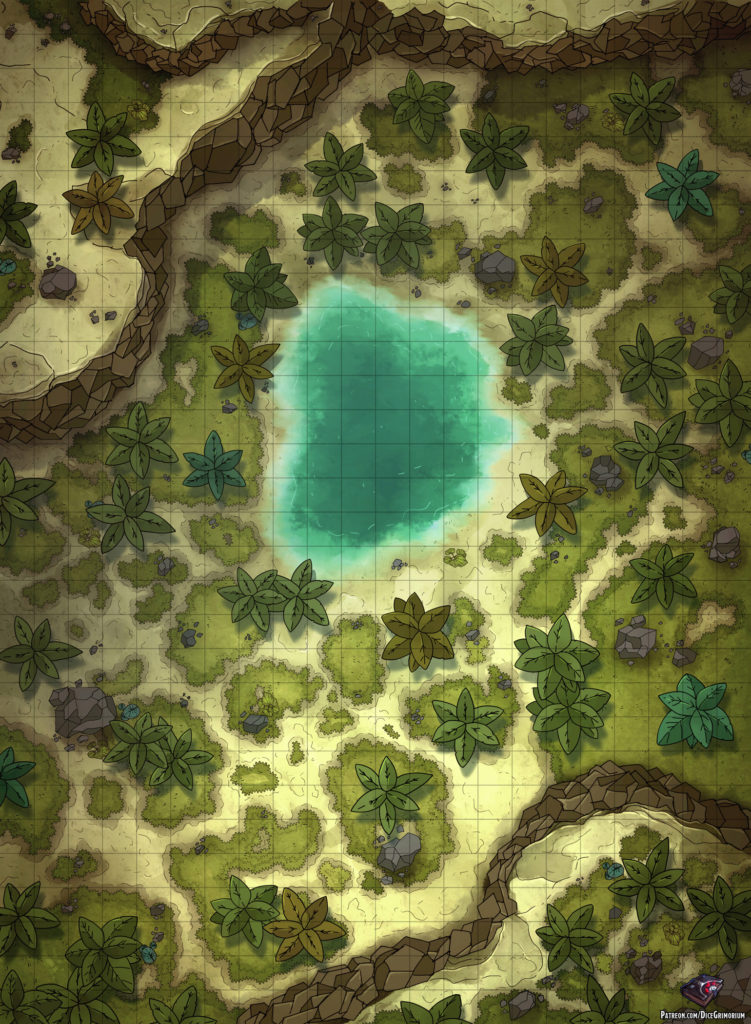 In addition to this free version if you pledge to my Patreon you can get more awesome content such as:
Patreon Tier 1 Content
Access to all previously released maps
High resolution maps
Roll20 sized maps
Grid versions
Gridless versions
Several prop variants
Night variant
Patreon Tier 2 Content
Everything in Tier 1
Sunset variant
Alternate color palettes
Line variant
Map tokens
PSD
Good gaming!