There's tales of a legendary port located at high seas, a place of respite and trade for the sailor who is in a desperate need.
No one know its precise location, for it seems to have a will of its own. If your crew is at the brink of death, if you're carrying a ship full of cursed gold, if the latest storm has left you shipwrecked, then you just might stumble upon its rotten, wooden beams.
PATREON TIER 1 CONTENT
PATREON TIER 2 CONTENT
FREE VERSION
Enterprising sailors will find someone willing to trade anything. You say cursed gold? Plenty of cursed weapons to buy. Crew getting mad for lack of sustenance? Here's some delicious rum of the finest dubious origin. Need to rest in an actual bed? Rent some rooms at the Black Flag Inn. Not one of these fine individuals is going to rob you blind while sleeping. Honest.
So what are you waiting for? Go get into some tragedy at sea and you just might end up in this absolute beauty of a port.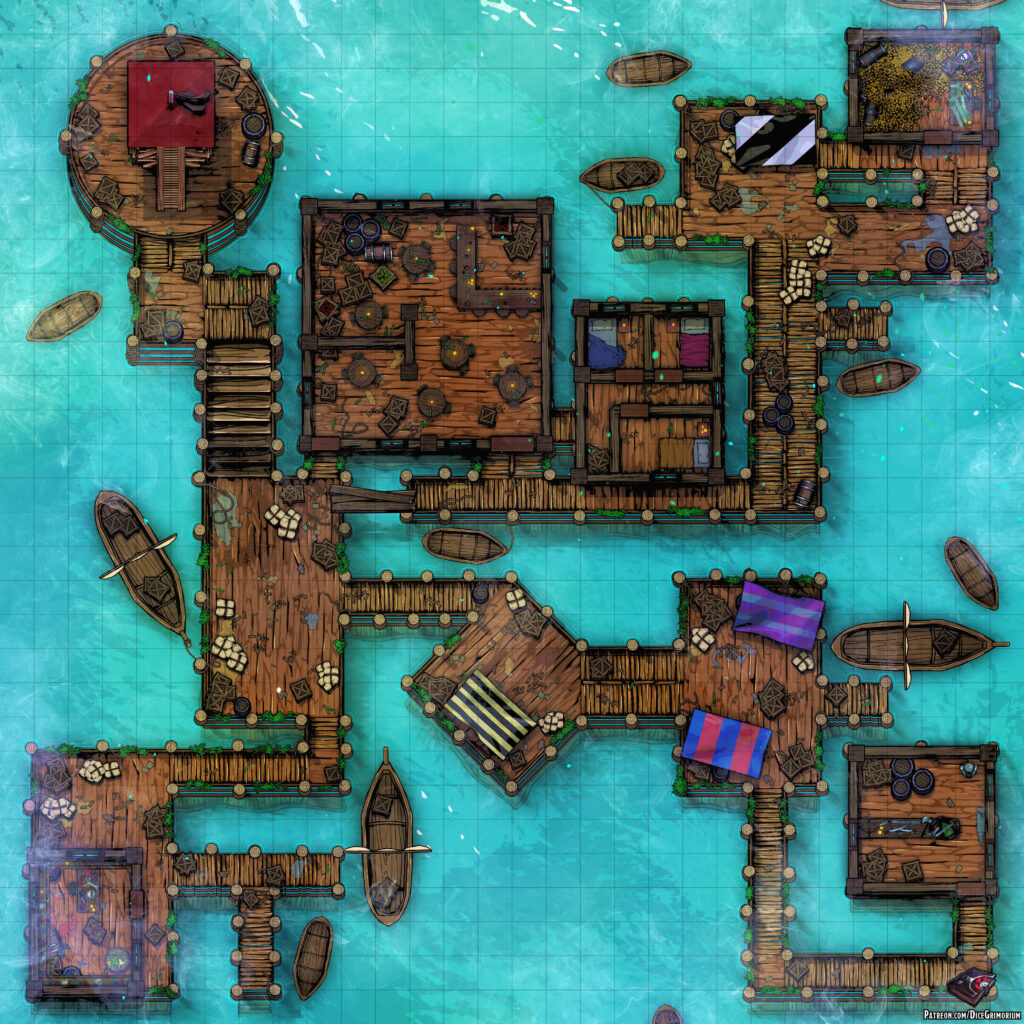 In addition to this free version if you pledge to my Patreon you can get more awesome content such as:
Patreon Tier 1 Content
Access to all previously released maps
High resolution maps
Roll20 sized maps
Grid versions
Gridless versions
Several prop variants
Night variants
Patreon Tier 2 Content
Everything in Tier 1
Sunset variants
Alternate color palettes
Line variant
Map tokens
PSD
Good Gaming!