There was talk of an ancient civilization that has now been lost to both time and sand. For generations all traces of its existence have eluded scholars and explorers alike. Until now.
PATREON TIER 1 CONTENT
PATREON TIER 2 CONTENT
FREE VERSION
As if by some sort of miracle, a thirsty adventurer happened across remnants of what seemed to be a sculpture located in the middle of nowhere.
News of this discovery reached many interested parties and excavations have now begun under the scorching sun.
Little by little the giant sculpture is being unearthed and surprisingly it proved to be hollow, an entrance of some kind. But where will it lead? What will the adventurers find down below?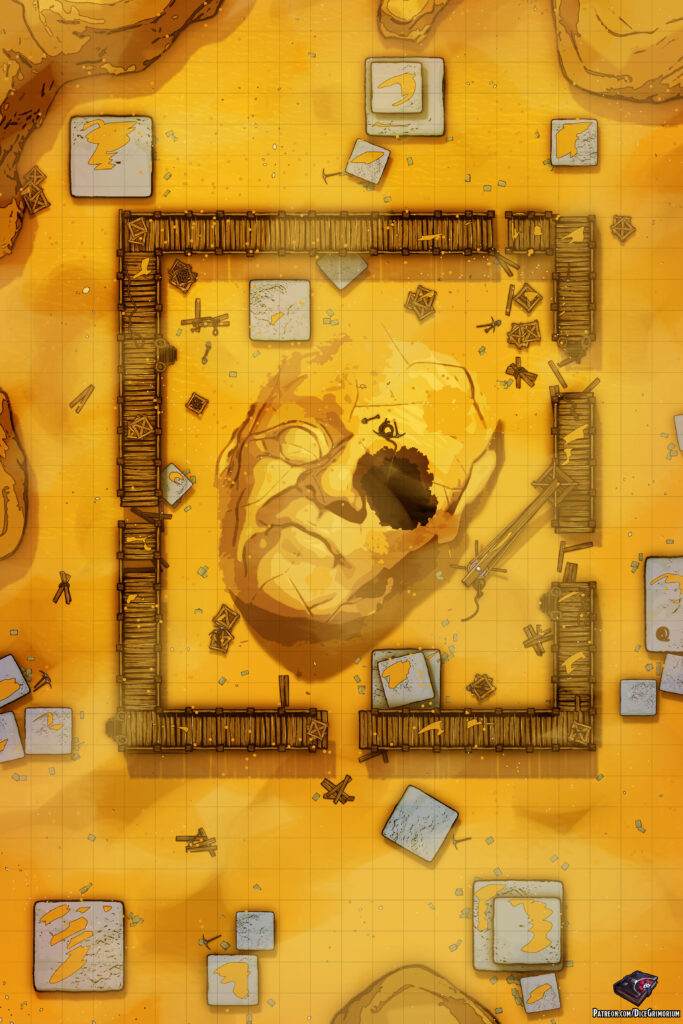 In addition to this free version if you pledge to my Patreon you can get more awesome content such as:
Patreon Tier 1 Content
Access to all previously released maps
High resolution maps
Roll20 sized maps
Grid versions
Gridless versions
Several prop variants
Night variants
Patreon Tier 2 Content
Everything in Tier 1
Sunset variants
Alternate color palettes
Line variant
Map tokens
PSD
Good Gaming!