Through masterful bartering the party has acquired a map with the location of a very ancient Pharaoh's tomb. Located deep in the hot desert's sands the Tomb is said to guard amazing treasures of old.
DOWNLOAD HERE
PATREON TIER 1 CONTENT
PATREON TIER 2 CONTENT
FREE VERSION
The heroes embark on a journey, braving terrible foes along the way. The sun's heat their constant enemy and companion, they finally reach the once-thought lost place.
To their surprise, old magic is still at work, still protecting the resting place of the renowned ruler. Crystal sentries and guards that come from beyond the grave prepare to fend off the intruders before they can even set one foot inside.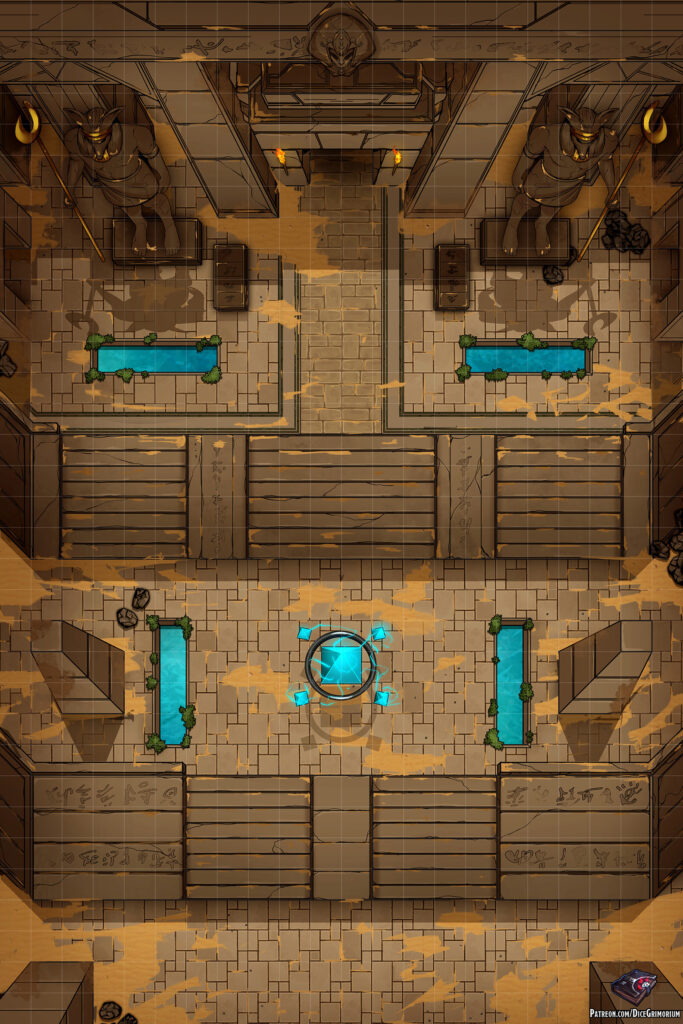 In addition to this free version if you pledge to my Patreon you can get more awesome content such as:
Patreon Tier 1 Content
Access to all previously released maps
High resolution maps
Roll20 sized maps
Grid versions
Gridless versions
Several prop variants
Night variants
Patreon Tier 2 Content
Everything in Tier 1
Sunset variants
Alternate color palettes
Line variant
Map tokens
PSD
Good Gaming!