Adventurers are bound to enter the fairy realms at one moment or another in their careers. Sometimes they might be invited, and sometimes they might enter without any authorization.
This sometimes gets them into trouble with the locals, for not all of them are happy to see them there.
PATREON TIER 1 CONTENT
PATREON TIER 2 CONTENT
FREE VERSION
In any case, trippy adventures are to be had. And there are truly no forests like those the fairies call home. The vibrant colors and sweet aromas the adventuring parties will find often overload their fragile senses, making them drop their guard.
Oh, those poor souls, will they ever find a moment of peace in this colorful realm?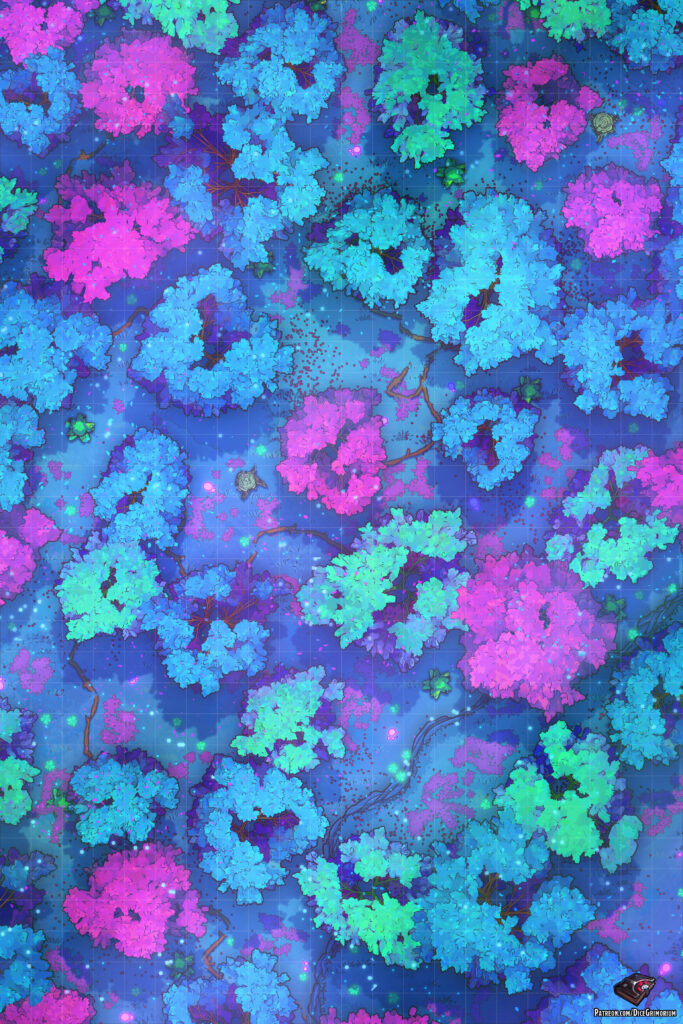 In addition to this free version if you pledge to my Patreon you can get more awesome content such as:
Patreon Tier 1 Content
Access to all previously released maps
High resolution maps
Roll20 sized maps
Grid versions
Gridless versions
Several prop variants
Night variants
Patreon Tier 2 Content
Everything in Tier 1
Sunset variants
Alternate color palettes
Line variant
Map tokens
PSD
Good Gaming!