An old harbor is the latest destination for our adventuring party. May ships, many boats once docked next to these wooden planks. But now only the destroyed remains of said vessels float aimlessly in the icy waters.
DOWNLOAD HERE
PATREON TIER 1 CONTENT
PATREON TIER 2 CONTENT
FREE VERSION
A tower, probably used for defense long ago, now stands lonely watching the debris from close to the sky. The place abandoned, the group decides to investigate inside.
But will they find shelter from the cold weather? Or will they find something unpleasant inside?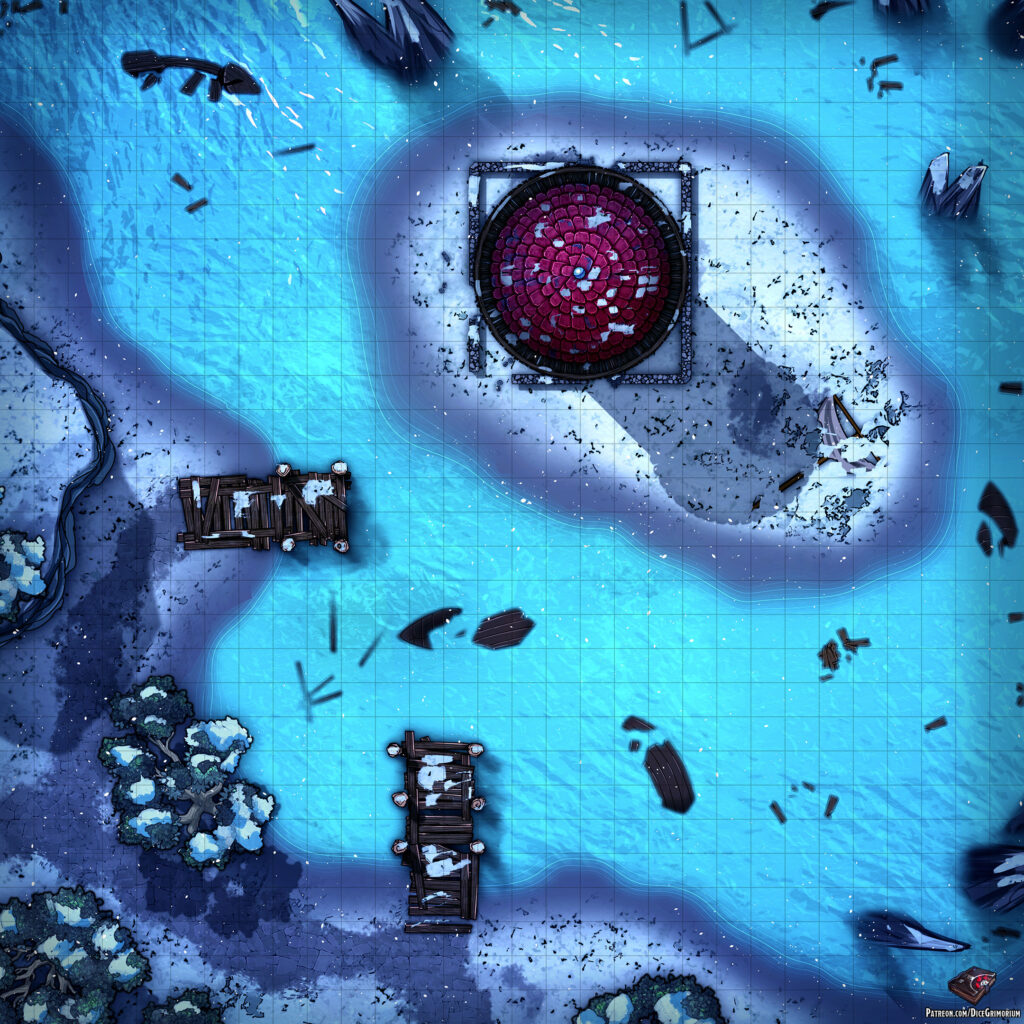 In addition to this free version if you pledge to my Patreon you can get more awesome content such as:
Patreon Tier 1 Content
Access to all previously released maps
High resolution maps
Roll20 sized maps
Grid versions
Gridless versions
Several prop variants
Night variants
Patreon Tier 2 Content
Everything in Tier 1
Sunset variants
Alternate color palettes
Line variant
Map tokens
PSD
Good Gaming!